Francis de Wolff
Last updated 09 January 2020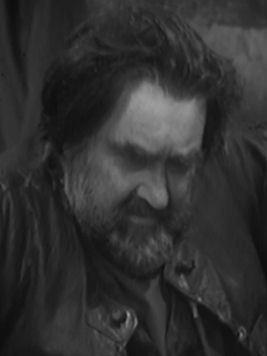 (this image appears for illustrative purposes only and no attempt is made to supersede any copyright attributed to it)
Francis de Wolff
Born: Tuesday 7th January 1913
Died: Wednesday 18th April 1984 (age: 71)


Francis de Wolff  was an English character actor. Large, bearded, and beetle-browed, he was often cast as villains in both film and television.
He played Agamemnon in the 1965 story The Myth Makers.
Born in Essex, he made his film debut in Flame in the Heather in 1935, and went on to make many other appearances in such films as Fire Over England (1936), Treasure Island (1950),Scrooge (1951), as the Ghost of Christmas Present, Ivanhoe (1952), Moby Dick (1956), Saint Joan (1957), From Russia with Love (1963), Carry On Cleo (1964) and The Three Musketeers(1973).
He is perhaps best remembered as a supporting player in horror films of the 1950s and 1960s, many of them for Hammer Studios. These include Corridors of Blood (1958), The Hound of the Baskervilles (1959), The Man Who Could Cheat Death (1959), The Two Faces of Dr. Jekyll(1960), Devil Doll (1963) and The Black Torment (1964).
His television appearances include The Avengers, Danger Man, Dixon of Dock Green, Jesus of Nazareth, Maigret, Paul Temple, The Saint, and The Tomorrow People.
Biography from the Wikipedia article, licensed under CC-BY-SA