Julian Dutton
Last updated 27 July 2014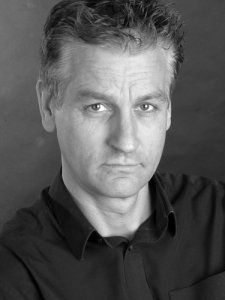 (this image appears for illustrative purposes only and no attempt is made to supersede any copyright attributed to it)
Julian Dutton




Julian Dutton is an English comedy writer and performer, principally for television and radio, whose work has won a British Comedy Award and a BAFTA.
Described as one of "the best vocal performers around," (BBC Comedy) he was one of the driving forces behind the hit BBC One comedy show The Big Impression with Alistair McGowan, and has also written and starred in several of his own series on BBC Radio 4, as well as writing extensively for many other TV and radio shows. His series Truly, Madly, Bletchley was described by The Independent on Sunday as "The most confident new sitcom since The Navy Lark", and Time Out praised his series The Harpoon, written with Peter Baynham, as having achieved "classic status."
His children's sitcom Scoop for CBBC, which Dutton writes and performs in, is now in its third series - series 3 being screened in 2011 - and the hit impressions show "The Secret World," written with Bill Dare, in which Dutton performs alongside star impressionists Jon Culshaw, Lewis Macleod, Duncan Wisbey and Jess Robinson, will have its third season broadcast in 2012. The show was described by the Daily Express as "...definitely the funniest show on R4 for a long time."
He is the author of two books: the historical travelogue "Shakespeare's Journey Home: a Traveller's Guide through Elizabethan England." & "The Bumper Book of Curious Clubs," a comic journey through the world's oddest societies.