Spencer Wilding
Last updated 09 January 2020
Acting Credits

expand all 6 roles

1 credit in
1 entry
1 credit in
1 entry
1 credit in
1 entry
1 credit in
1 entry
1 credit in
1 entry
Production Credits
1 credit in
1 entry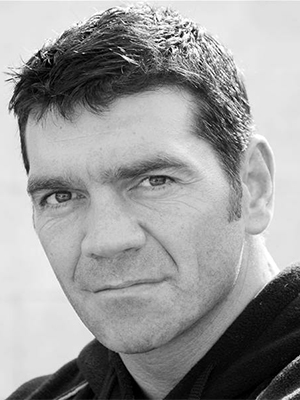 (this image appears for illustrative purposes only and no attempt is made to supersede any copyright attributed to it)
Spencer Wilding
Born: Wednesday 26th July 1972 (age: 51)


Spencer Wilding was born in St. Asaph, Wales. He measures 6 foot 7 inches (2 metres) and weighs in at 203 lbs. (14.5 stones)(92 kilos).
Brought up in working class surrounds, from childhood, he harboured a desire to work in the 'movie business'.
Lacking any clear route towards his ambition, and growing to be a robust 6' 7" man, he became involved in 'Kick-Boxing' and eventually was crowned British-Welsh Champion.  A photographer took a picture for Spencer's mother's mantelpiece and suggested that he approach an agent in London as he had a 'great look', thus the passion for acting was rekindled, advice taken and many major projects and significant credits – including 'The Green Lantern', 'The Wolfman', 'Ghost Rider 2', 'Doctor Who', both 'Hell Boy' movies, 'Harry Potter', 'Eragon', 'Stardust' and many more - later, he is now an experienced actor for Film and Television.