Christine Adams
Last updated 27 July 2014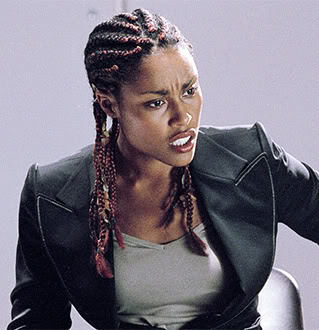 (this image appears for illustrative purposes only and no attempt is made to supersede any copyright attributed to it)
Christine Adams


Christine Adams is an English film and television actress.
Adams starred on short-lived ABC series The Whole Truth as Lena Boudreaux in 2010, and FOX's Terra Nova as Mira, the leader of the "Sixers", a rebel group that arrived with the Sixth Pilgrimage but who soon broke away to oppose Terra Nova. 
She also starred on mini series NY-LON in 2004. Adams guest-starred on many television series such as My Family, Doctor Who, Pushing Daisies, Heroes andNip/Tuck. Her film credits include Submerged, Batman Begins, Eye of the Dolphin, Green Flash, Beneath the Blue and Tron: Legacy.
Adams co-star on the not picked up ABC drama pilot Americana as Anthony LaPaglia's wife Sierra, a bronze-skinned East African beauty and former supermodel.