Roger Lloyd Pack
Last updated 09 January 2020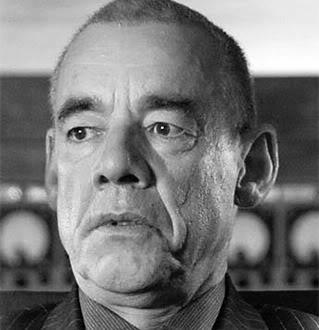 (this image appears for illustrative purposes only and no attempt is made to supersede any copyright attributed to it)
Roger Lloyd-Pack
Born: Tuesday 8th February 1944
Died: Wednesday 15th January 2014 (age: 69)



Roger Lloyd Pack was an English actor known for his roles in the TV shows The Vicar of Dibley, Only Fools and Horses and The Old Guys, as well as his role in the film Harry Potter and the Goblet of Fire.
He played John Lumic, the owner of Cybus Industries and the creator of the Cybermen, in the 2006 Doctor Who story Rise of the Cybermen/The Age of Steel. 
The actor was born in Islington, north London in 1944, the son of Hammer horror actor Charles Lloyd-Pack. He studied at the Royal Academy of Dramatic Art before making his stage debut in Northampton. He had small appearances in The Avengers and Virgin of the Secret Service before his big screen debut in 1968 when he played a small part in The Magus. Other TV roles included parts in Spyder's Web, Crown Court, Dixon of Dock Green and Terry Nation's Survivors where he played Wally. He appeared in Life of Shakespeare, Private Schulz, Moving, Byker Grove, Selling Hitler, The Bill and The Gravy Train Goes East. In later years he had roles in The Borgias, Tinker Tailor Soldier Spy and The Old Guys. 
He was a committed socialist, he campaigned for nuclear disarmament and was a supporter of Left Unity.
For his professional name, Lloyd-Pack did not use the hyphen in his surname.
He died in 2014 after a battle against pancreatic cancer.