Rory Jennings
Last updated 09 January 2020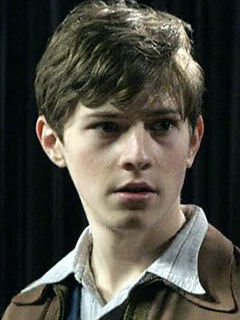 (this image appears for illustrative purposes only and no attempt is made to supersede any copyright attributed to it)
Rory Jennings
Born: Wednesday 20th July 1983 (age: 40)



Rory Jennings is a British actor, best known for his role as Craig Dixon in the BBC soap opera, EastEnders. 
He played Tommy in the 2006 Doctor Who story The Idiots Lantern.
He has been acting since the age of ten. As a child actor he trained at the Sylvia Young Theatre School; he took a complete break from acting in 2001 to study Politics at the University of Liverpool.
Theatre credits include: Transgression (National Theatre), Gong Donkeys (Bush Theatre)nand Heaven Eyes (Edinburgh Festival).
TV credits includes: Urban Gothic (Urban Gothic Prods), Randall & Hopkirk (Deceased) (Ghost Productions), The Wings of Angels (BBC), The Affair (Anglia/HBO), Watch (Spelthorne Prod/BBC), Casualty (BBC), The Fast Show (BBC), Tom's Midnight Garden (BBC), All About George (ITV), Brief Encounters (BBC), Jericho (ITV), Doctor Who (BBC) and The Good Housekeeping Guide (BBC). Eastenders (BBC), The Bill (ITV)[5] and in September 2008, he appears in "Harry and Paul" (BBC).
Film credits include: The People's Princess (Parma Pictures), Mary Shelley's Frankenstein (Columbia Tristar) and Fatherland (HBO).