Angela Pleasence
Last updated 20 April 2015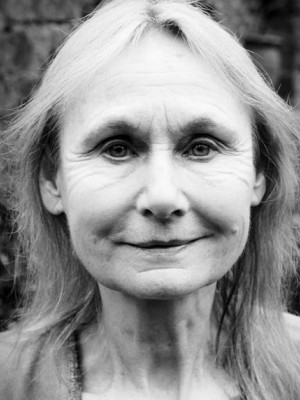 (this image appears for illustrative purposes only and no attempt is made to supersede any copyright attributed to it)
Daphne Anne Angela Pleasence
Born: 1941 (age: 81)



Angela Pleasence (born in Chapeltown, Sheffield) is an English actress. She is the daughter of actor Donald Pleasence and his first wife, Miriam Raymond. She trained at the Royal Academy of Dramatic Art.
She is known for her performance as Catherine Howard in the 1970 BBC serial The Six Wives of Henry VIII. Other television credits include: The Barchester Chronicles, Mansfield Park, Silas Marner and Midsomer Murders.
She is also noted for her roles in horror films of the 1970s, including From Beyond the Grave (performing alongside her father), Symptoms and The Godsend. She made a guest appearance in the parody series Dr. Terrible's House of Horriblesatirising her earlier performances. She also appeared in Stealing Heaven (1988) and had a cameo appearance in "The Shakespeare Code" episode of Doctor Who as Elizabeth I. Two other roles are the Ghost of Christmas Past in the 1984 holiday television film A Christmas Carol and a cameo as a crowd member in Martin Scorsese's 2002 crime drama Gangs of New York.
Biography from the wikipedia article, licensed under CC-BY-SA