Lindsay Duncan
Last updated 09 January 2020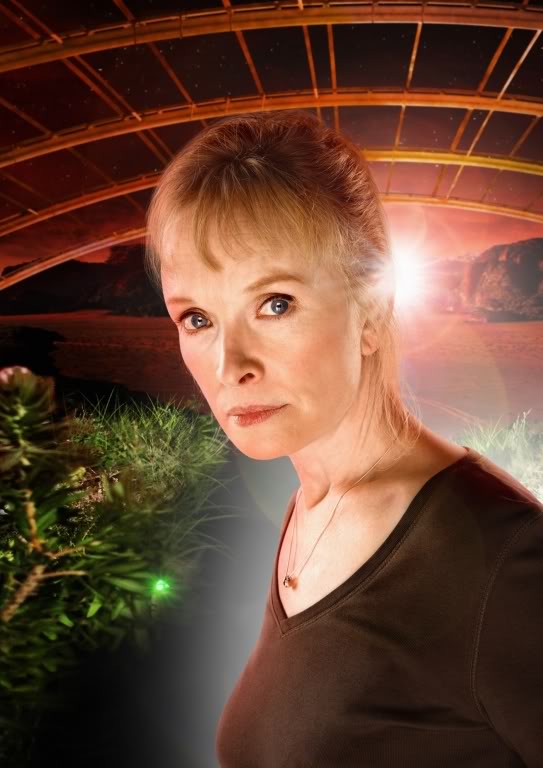 (this image appears for illustrative purposes only and no attempt is made to supersede any copyright attributed to it)
Lindsay Vere Duncan
Born: Tuesday 7th November 1950 (age: 73)



Lindsay Duncan is a Scottish stage, television and film actress. 
On stage she won two Olivier Awards and a Tony Award for her performance in Les Liaisons dangereuses (1985–1986) and Private Lives (2001–2002), and she starred in several plays by Harold Pinter. 
Her most famous roles on television include: Barbara Douglas in Alan Bleasdale's G.B.H. (1991), Servilia of the Junii in the HBO/BBC/RAI series Rome (2005–2007), and Adelaide Brooke in the Doctor Who special 'The Waters of Mars' (2009). On film she voiced the android TC-14 in Star Wars Episode I: The Phantom Menace (1999), and she played Alice's mother in Tim Burton's Alice in Wonderland (2010). She was awarded a CBE in 2009 for services to drama.
Duncan was born in Edinburgh, Scotland. She attended King Edwards VI High School for Girls in Birmingham through a scholarship.
Duncan joined London's Central School of Speech and Drama at the age of 21. She first appeared in two small roles in Molière's Dom Juan at the Hampstead Theatre in 1976. She then spent several years doing rep in East Anglia before joining the Royal Exchange Theatre in Manchester.
 In 1978 she returned to London in Plenty by David Hare at the National. An early television appearance was in a commercial for Head & Shoulders shampoo. In 1982 she made her first appearance on stage in the United States as Lady Nijo, a 13th century Japanese concubine, in Top Girls by Caryl Churchill, which was reprised at The Public Theater in New York, after its creation at the Royal Court in London. She won her first award, an Obie, for her performance. The next year she took her first major role on film in Richard Eyre's Loose Connections with Stephen Rea. At the same time her television work included On Approval (1982), Reilly, Ace of Spies (1983) and Dead Head (1985).
In 1985 she joined the Royal Shakespeare Company for the production of Troilus and Cressida, in which she played Helen of Troy. The year after she created the role of the Marquise de Merteuil in Les Liaisons Dangereuses, the play by Christopher Hampton after the French novel by Choderlos de Laclos. The play opened at The Other Place in Stratford-upon-Avon, then transferred to the Ambassadors in the West End, and later to Broadway. For her performance she was nominated for a Tony and won the Olivier Award for Best Actress and a Theatre World Award. She was however replaced by Glenn Close for Dangerous Liaisons, the film adaptation of the play; similarly John Malkovitch was selected for the role of Valmont instead of Duncan's co-star Alan Rickman.
In 1988 Duncan won an Evening Standard Award for her role of Maggie in Cat on a Hot Tin Roof by Tennessee Williams. At the same time she became a regular in the plays of Harold Pinter and the television work of Alan Bleasdale and Stephen Poliakoff. She performed for a second season with the RSC in 1994–1995, in A Midsummer Night's Dream in which she played the double role of Hippolyta and Titania. 
Duncan played Servilia Caepionis in the 2005 HBO-BBC series Rome and she starred as Rose Harbinson in Starter for 10. She played Lord Longford's wife, Elizabeth, in the TV film Longford. In February 2009, she played Baroness Margaret Thatcher in Margaret. 
In November 2009, Duncan was cast as Adelaide Brooke, companion to the Doctor, in the second of the 2009 Doctor Who specials. 
Duncan played Alice's mother in Tim Burton's 2010 film Alice in Wonderland, she also starred in the original London run of Polly Stenham's play That Face at the Royal Court co-starring Matt Smith and directed by Jeremy Herrin. 
Alan Bleasdale asked for Duncan to feature in his first work for television after ten years of absence, The Sinking of the Laconia, aired on January 2011; she plays an upper-class passenger in the two-part drama based on a true story of World War II. She also played the mother of Matt Smith in the telefilm Christopher and His Kind written by Kevin Elyot after Christopher Isherwood's autobiography of the same title.
In 2012, Duncan will feature in four BBC2 productions of Shakespeare's history plays. She is to play the Duchess of York in the first film, Richard II, with David Suchet as the Duke of York and Patrick Stewart as John of Gaunt. 
Duncan was appointed Commander of the Order of the British Empire (CBE) for services to drama in the 2009 Birthday Honours.