Joshua Dallas
Last updated 09 January 2020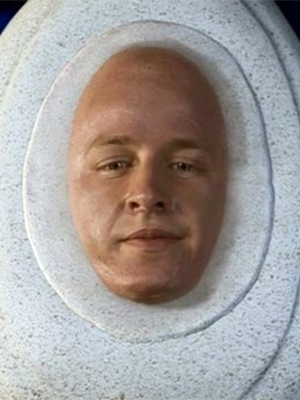 (this image appears for illustrative purposes only and no attempt is made to supersede any copyright attributed to it)
Joshua Paul Dallas
Born: Friday 18th December 1981 (age: 39)



Josh Dallas is an American actor who played Fandral in Thor, a film adaptation based on the Marvel Comics character. He is currently starring in the ABC television series Once Upon a Time.
Dallas graduated in 1996 at the age of 17 from New Albany High School in New Albany, Indiana, where he studied theater under David Longest. Aged 19 he gained the Sarah Exley Scholarship, that fully funded his degree level studies at the Mountview Conservatoire for the Performing Arts in London, England.
On graduation, he joined the Royal Shakespeare Company, and then took parts wth the Royal National Theatre, English National Opera, the New Shakespeare Company and The Young Vic.
Returning to the United States and based in Hollywood, he was cast in 2011 as Fandral in Thor after Irish actor Stuart Townsend withdrew from the role days before filming was to begin.
In 2011, he began starring on the American television series Once Upon a Time as Prince Charming on ABC. 
Dallas met British actress Lara Pulver in 2003 when he came to the UK on a theater training scholarship. They married over Christmas 2007.