Ian Cullen
Last updated 09 January 2020
(this image appears for illustrative purposes only and no attempt is made to supersede any copyright attributed to it)
Ian Cullen
Born: Friday 20th October 1939
Died: November 2019 (age: 80)


Ian Cullen played Ixta in the Doctor Who story The Aztecs.
He later played Nadeyan in AUDIO: Dark Eyes. This appearance came 48 years after The Aztecs, the longest gap for any actor in the Doctor Who franchise.
Ian Cullen first trod the boards in a village pantomime at the age of four and has been an actor ever since. He became a household name when he played PC Joe Skinner in "Z Cars" (1962), first appearing in 1969, the character was later promoted to Detective and stayed with the show for 6 years, until he was gunned down in the line of duty in one of TV's biggest shocks in the mid 70s.
Other recurring roles include the classic 60s hospital drama "Emergency-Ward 10" (1957), where he played Warren Kent (1966-67), "When the Boat Comes In" (1976), as Geordie Watson (1977-81) and as Angus Hart, the original lead of the Channel 5 soap opera "Family Affairs" (1997). Ian's character, Angus Hart, was also killed in a shock storyline when the entire Hart family were killed in a boat explosion. He has also guest starred in many British television series, including "The Bill" (1984), "Blakes 7" (1978) and "Sorry!" (1981).
Ian's stage work is extensive and has seen him perform all over the Country, with 8 West End productions to his name and 2 years with the Royal Shakespeare Company. He won rave reviews for his performance as Jay in 'Road to the Sea' at the Orange Tree Theatre, in 2003.
In 2008 he won a Gold Award for his narration of the feature length documentary The Destiny of Britain (2007). Constantly busy, Ian also runs the Surrey Heath Youth Actors Company with his wife, actress Yvonne Quenet. They have been married for over 30 years and have three daughters.
Additional Details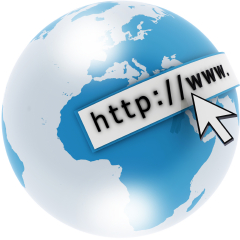 Credit: Big Finish