Kate O'Mara
Last updated 09 January 2020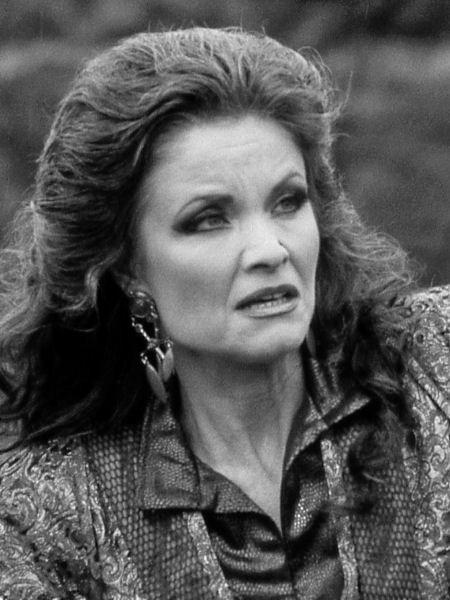 (this image appears for illustrative purposes only and no attempt is made to supersede any copyright attributed to it)
Frances Meredith Carroll
Born: Thursday 10th August 1939
Died: Sunday 30th March 2014 (age: 74)




Kate O'Mara was an English film, stage and television actress. 
She was most widely known for her portrayal of strong women such as role as Caress Morell, the sister of Alexis Colby in  Dynasty, The Rani in Doctor Who and Laura Wilde in Howards' Way.
O'Mara made her stage debut in a production of The Merchant of Venice in 1963. Her earliest television appearances included guest roles on Danger Man, Adam Adamant Lives!, The Saint, Z-Cars and The Avengers in the 1960s. In 1970, she appeared in two Hammer Studio horror films; The Vampire Lovers and The Horror of Frankenstein. In 1975, she had a regular role in the BBC drama series The Brothers.
In the early 1980s, O'Mara starred in the BBC soap opera Triangle. In 1985, she was cast as The Rani in the Doctor Who adventure The Mark of the Rani. A  role she reprised in the 1987 story Time and the Rani.
In 1986, she was cast as Caress Morrell in the American primetime soap opera Dynasty. Playing the sister of Alexis Colby (Joan Collins), O'Mara appeared in 17 episodes of the sixth season and 4 episodes of the seventh. She was later cast as another scheming villain, Laura Wilde, in the BBC soap Howards' Way in 1989.
O'Mara continued to make television appearances throughout the 1990s, including Cluedo and Absolutely Fabulous. In 2001, she had a recurring role in the ITV prison drama series Bad Girls before appearing in the short-lived revival of the soap opera Crossroads. 
She also continued to perform on stage and in March 2008 she played Marlene Dietrich in a stage play entitled Lunch with Marlene. From August to November 2008, she played Mrs Cheveley in Oscar Wilde's stage play 'An Ideal Husband' directed by Peter Hall and produced by Bill Kenwright.