Mary Tamm
Last updated 09 January 2020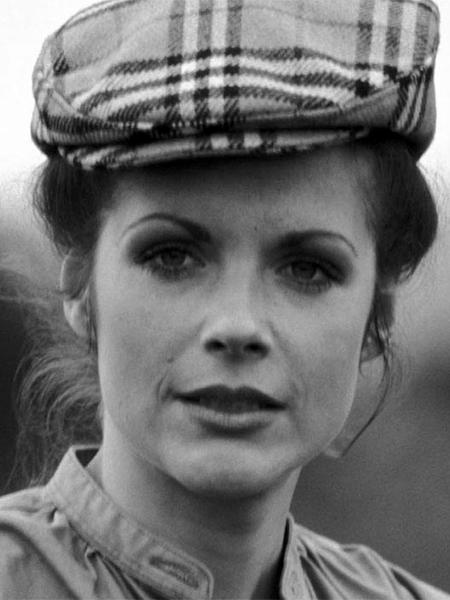 (this image appears for illustrative purposes only and no attempt is made to supersede any copyright attributed to it)
Mary Tamm
Born: Wednesday 22nd March 1950
Died: Thursday 26th July 2012 (age: 62)



Mary Tamm  was best known for playing the character of Romana opposite Tom Baker as the Doctor, during The Key to Time season.
Born in Dewsbury, Yorkshire, she was the daughter of Estonian refugees. She graduated from the Royal Academy of Dramatic Art and then acted with the Birmingham Repertory Company. Stage roles included Amanda in Private Lives and Beverly in Abigail's Party. Film and television roles followed, including Tales That Witness Madness, two appearances in Coronation Street, The Odessa File, and the film version of The Likely Lads. 
She joined Doctor Who in the role of Romanadvoratrelundar, aka Romana (or Fred!), alongsideTom Baker as the Doctor for the sixteenth year of the show, which revolved around the search for the Key to Time. During the run she has the chance to play another character in the form of the identical Princess Strella in The Androids of Tara (not to mention android versions of both!). She only played the role of Romana for one year, citing that the character could not develop any further from its 'traditional' companion role, with The Armageddon Factor's guest actress Lalla Ward continuing the character from the following story.
Post-Doctor Who, Tamm continued her TV career with a recurring role as Jill Fraser in The Assassination Run and The Treachery Game, Jennifer Reynoldston in The Hello Goodbye Man, Yvonne Edwards in Paradise Heights and a stint in Brookside as Penny Crosbie. Other guest appearances included Casualty, Holby City, Jonathan Creek, Crime Traveller,Heartbeat, and adding EastEnders to her CV as Orlanda in 2009. She was due to play a judge in the film Far Out Far In but illness forestalled that role.
Though departing from Doctor Who in 1979, Tamm continued her association with the show through the audio plays of Big Finish, reprising Romana for the Companion Chronicle The Stealers from Saiph in 2009. This was followed by Ferril's Folly and Tales from the Vault in 2011. She is also set to feature posthumously alongside Tom Baker once more, with the pair starring in the second series of The Fourth Doctor Adventures, due to be released from January 2013.
The first volume of her autobiography First Generation (Fantom Films) was published in 2009.  
She died aged 62, after a long battle with cancer.