Neil McCarthy
Last updated 09 January 2020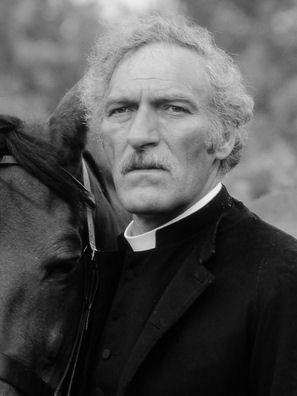 (this image appears for illustrative purposes only and no attempt is made to supersede any copyright attributed to it)
Neil McCarthy
Born: Tuesday 26th July 1932
Died: Wednesday 6th February 1985 (age: 52)


Neil McCarthy was a British actor, agifted linguist and pianist.
He was educated at Stamford School and Trinity College Dublin and he trained as a teacher. He then appeared on stage at Oxford repertory theatre, at the Edinburgh Festival and in the West End of London.
McCarthy's film credits include memorable roles as a Welsh soldier in Zulu (1964), as Sergeant Jock McPherson in Where Eagles Dare (1968), as well as performances as the villain Calibos in Clash of the Titans and in Time Bandits (1981). His television credits include: Man of the World, Danger Man, The Avengers, The Saint, Z-Cars, Dixon of Dock Green, Randall and Hopkirk (Deceased), Catweazle, Softly, Softly: Taskforce, Department S, Who Pays the Ferryman?, Return of the Saint, Doctor Who (in the serials The Mind of Evil and The Power of Kroll), Enemy at the Door, Shogun, The Professionals, Some Mothers Do 'Ave 'Em, The Gentle Touch and Emmerdale Farm, and the television adaptation of the Lord Peter Wimsey novel, The Nine Tailors.
He died of motor neurone disease.