Simon Rouse
Last updated 09 January 2020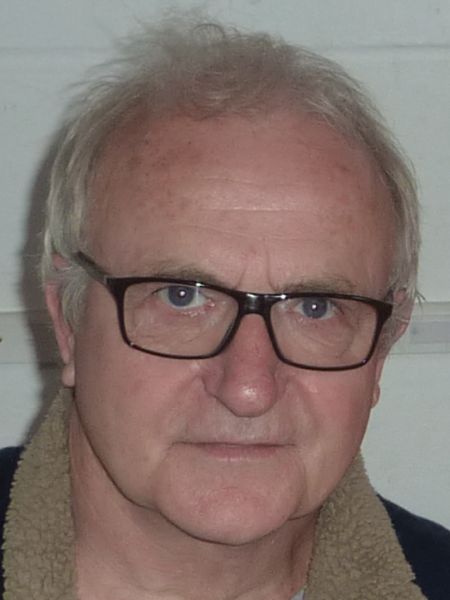 (this image appears for illustrative purposes only and no attempt is made to supersede any copyright attributed to it)
Simon Rouse
Born: Sunday 24th June 1951 (age: 71)


Simon Rouse (born in Heaton, Bradford, West Yorkshire) is an English actor, best known for playing the role of Superintendent Jack Meadows in the long-running ITV police drama The Bill.
He first appeared on The Bill as Jack Meadows in a semi-regular role with two appearances in 1990 and twice again in 1991. The character of Jack Meadows became a regular between 1992[2] and 2010.
Prior to The Bill, he had a long career working mainly with the BBC, appearing twice in their Play for Tomorrow strand, a sci-fi offshoot of thePlay for Today series. He also guest starred in the 1982 Doctor Whostory Kinda, and played an unnamed character simply credited as "Yizzel's mate" in Carla Lane's Bread in 1986.
He later played the role of another police officer, Detective Sergeant Vernon Cooper, in Operation Julie, a three-hour dramatisation (shown in three parts) of the real-life drugs investigation. Coincidentally, Robert Gwilym also appeared as Detective Constable Dan Richard: he would return opposite Rouse for a recurring role in The Bill in 2004.
He has also guest starred on such shows as Boon, Robin of Sherwood, The Professionals, Casualty, and Minder.
He also appeared in EastEnders episode 13 November 1990 playing playing the role of Supt. Alan Millward.
Rouse recently appeared in the J.B. Priestly production "When We Are Married", playing Albert Parker. The production ran at London's Garrick Theatre from 19 October 2010 to 26 February 2011 and also starred Maureen Lipman and Sam Kelly.
Biography from the Wikipedia article, licensed under CC-BY-SA