Series Two
Press and Publicity Articles for Series Two
The Doctor's former companion returns to our screens in this BBC Children's drama adventure series produced by current Doctor Who supremo Russell T Davies.
Now working as an investigative journalist, Sarah Jane Smith (Elisabeth Sladen) discovers that life back on Earth can be just as mysterious, exciting and dangerous as exploring time and space in the TARDIS.
Together with her young friends Rani and Clyde, and her adopted, genetically engineered, son Luke, Sarah Jane comes face to face with a whole host of weird and wonderful alien beings.
Sarah Jane Smith played by Elisabeth Sladen
Sarah Jane Smith is well acquainted with saving the world. An old friend and companion of the Doctor, Sarah Jane has travelled the universe, solving mysteries, tackling monsters and fighting alien foe all the way. Her travelling days may be behind her, but as a journalist with a nose for trouble, Sarah Jane often finds herself on amazing adventures closer to home. With the help of her adopted son, Luke, his best mate Clyde and their new neighbour Rani, along with her sonic lipstick, and the alien computer Mr Smith, she must defend Earth from extraterrestrial threats and monsters.
Luke Smith played by Thomas Knight
14-year-old Luke Smith looks just like any other normal teenage boy, but look closer and you'll see that he's very, very special. Grown by the alien Bane as The Archetype in their plan for world domination, Luke has the brain power of 10,000 people but, as he's only really a year or so old, his understanding of the world around him is sometimes lacking. But he's a fast learner, and his intelligence often proves key in saving the day.
Clyde Langer played by Daniel Anthony
Clyde Langer is 15, confident and the team joker, happiest when taking on aliens and monsters to save the planet. He lives with his mum, loves football, has a flair for art (which he keeps quiet cos it's not always seen as that cool) and has a healthy disrespect for authority. When teamed with Luke's intelligence, Rani's instincts and Sarah Jane's experience, the friends are a force to be reckoned with.
Rani Chandra played by Anjli Mohindra
15, inquisitive, smart and sassy. Wants to be a journalist, a sort of junior Sarah Jane, and thus idolises Sarah Jane just a little and in return, Sarah Jane takes her happily on her investigations. Gets on well with her parents, although she's always embarrassed that her dad is the new Head Teacher at Park Vale. Rani enjoys Luke's company because they're both quite bright and eager to learn. However, she's equally fond of Clyde because he's cool and a bit rebellious, and has charm.
Gita Chandra played by Mina Anwar
Rani's mum is a strong-willed, independent businesswoman, who runs her own flower shop called Bloomin' Lovely. Gita really likes Sarah Jane - she appreciates the fact she wants to help Rani be a journalist. Gita is a lovely person, although she can occasionally be a little overpowering and tends to burst into things uninvited and not take the hint that it's time to leave.
Haresh Chandra played by Ace Bhatti
The new Head Teacher of Park Vale and Rani's dad, he can be prone to slight pomposity, due to the authority at the school. A great cook, he adores Rani and is very pleased that she has befriended Luke Smith, whose intelligence he respects. He's decidedly less impressed by her friendship with Clyde, who he sees as trouble and so always has one watchful eye on his daughter and the other on Clyde.
The Last Sontaran
By Phil Ford, Directed By Joss Agnew
Part One - Reports of strange lights around the Tycho Radio Telescope lead Sarah Jane, Luke, Clyde and Maria into a terrifying forest encounter – and Sarah Jane comes face to face with her oldest enemy. Meanwhile Maria wrestles with a huge decision when her dad is offered a new job in America.
Part Two - Sarah Jane and the gang have only 40 minutes to save Earth as Sontaran Commander Kaagh plots to bring the world's orbiting satellites crashing down on nuclear installations across the world. And Maria's Mum finally gets to the truth from Alan – but will they be in time to save Maria?
The Day Of The Clown
By Phil Ford, Directed By Michael Kerrigan
Part One - New girl in Bannerman Road, Rani Chandra, is being haunted by a sinister clown – does it have anything to do with the local children that have gone missing? When Clyde's friend disappears the trail leads them to a strange circus museum – and the legend of the Pied Piper!
Part Two - Sarah Jane's investigation into Spellman and Odd Bob the Clown takes her to a meteorite at the Pharos Institute. But Spellman's plot to make all of Park Vale's pupils vanish leads Sarah Jane into a confrontation with her own childhood fears in a bid to save Luke.
The Last Sontaran
Part One
Monday 29 September 4.35pm CBBC on BBC One
Part Two
Monday 29 September 5.15pm CBBC Channel
Monday 6 October 4.35pm CBBC on BBC One
The Day Of The Clown
Part One
Monday 6 October 5.15pm CBBC Channel
Monday 13 October 4.35pm CBBC on BBC One
Part Two
Monday 13 October 5.15pm CBBC Channel
Monday 20 October 4.35pm CBBC on BBC One
Secrets Of The Stars
Part One
Monday 20 October 5.15pm CBBC Channel
Monday 27 October 4.35pm CBBC on BBC One
Part Two
Monday 27 October 5.15pm CBBC Channel
Monday 3 November 4.35pm CBBC on BBC One
The Mark Of The Berserker
Part One
Monday 3 November 5.15pm CBBC Channel
Monday 10 November 4.35pm CBBC on BBC One
Part Two
Monday 10 November 5.15pm CBBC Channel
Monday 17 November 4.35pm CBBC on BBC One
The Temptation Of Sarah Jane Smith
Part One
Monday 17 November 5.15pm CBBC Channel
Monday 24 November 4.35pm CBBC on BBC One
Part Two
Monday 24 November 5.15pm CBBC Channel
Monday 1 December 4.35pm CBBC on BBC One
Enemy Of The Bane
Part One
Monday 1 December 5.15pm CBBC Channel
Monday 8 December 4.35pm CBBC on BBC One
Part Two
Monday 8 December 5.15pm CBBC Channel
Monday 15 December 4.35pm CBBC on BBC One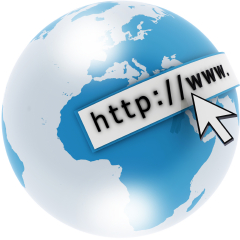 Credit: BBC Press Office