Destiny of the Doctor
Press and Publicity Articles for Destiny of the Doctor
2013 is the 50th anniversary of Doctor Who, and AudioGO will be celebrating throughout the year with a host of exclusive new Doctor Who audiobooks and downloads
At the heart of the project is the Destiny of the Doctor range of eleven titles built around each Doctor, starting in January with Doctor Who: Hunters of Earth starring the first Doctor (as played on screen by William Hartnell). From there on, each month will see the release of a new title featuring the next Doctor until November, when the current Eleventh Doctor makes his appearance. A celebratory collectors' boxset will be available from the end of November 2013 featuring all the titles in the range. The series is produced for AudioGO by Big Finish Productions.
The first title, is performed by Carole Ann Ford, who played the Doctor's granddaughter Susan in the original TV series, and Tam Williams and will be available on CD or download.
In addition to Destiny of the Doctor, AudioGO will be releasing further complete and unabridged novelisations of classic TV adventures. The first, Doctor Who and the Talons of Weng-Chiang is written by Terrance Dicks and read by Christopher Benjamin and will be available on CD or download.
Later in the year, a brand new volume of Doctor Who at the BBC is planned, along with a box set called Fifty Years of Doctor Who at the BBC.
Michael Stevens, Commissioning Editor, at AudioGO said: "2013 going to be a wonderful year for Doctor Who in general, and we are planning to celebrate in style at AudioGO. We're delighted with some of the readers and writers we have for next year's range. Our titles continue to be popular with people who love the series, fans as well as families. We have a very strong line-up of new titles – including several surprises to be revealed along the way!"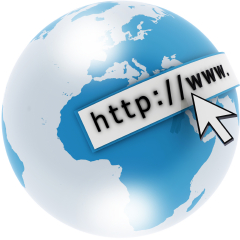 Credit: AudioGO