Attack of the Graske
Misc: 9

BBC Red Button (United Kingdom):
First Broadcast: Sunday 25th December 2005
Running Time: 14 minutes
Average Audience: 0.50 Million
This episode was first available on the BBC's Red Button service straight after The Christmas Invasion on Christmas Day 2005, and then again on New Year's Day 2006. It has since been available to play online at the BBC's Doctor Who website.
Additional Details
After the credits roll on Doctor Who's first Christmas special, The Christmas Invasion, viewers will be given an opportunity for a further adventure with the Doctor.
By pressing the red button they have the chance to become the Doctor's companion in a truly interactive mission of their own.
Attack of the Graske is a pioneering mix of live action, state-of-the-art special effects (from multi-award-winning The Mill) and individual tasks.
Starring David Tennant as the tenth Time Lord, with Jimmy Vee as The Graske, Attack of the Graske features an entirely new threat – an alien species intent on taking over the Earth.
In a series of challenges the viewer will be tested on all the skills necessary to keep the Universe safe – you'll even have a chance to fly the TARDIS!
One of the producers, Sophie Fante, says: "Attack of the Graske gives the viewer the unique opportunity to immerse themselves fully in the world of Doctor Who.
"We aimed to make the challenge with the same scope and feel of the main series and, in Attack of The Graske, the viewer finds themselves not only flying the TARDIS with the Doctor but fighting the Graske on the planet Griffoth and hunting him out in Victorian London.
"Filming was great fun because of the variety of locations within a relatively short shoot.
"The high point was creating an authentic Dickensian Christmas scene, complete with snow, in a small corner of Cardiff."
Through a series of tests using the arrow keys on their digital remote control, viewers will be tested on observation, dexterity, memory and bravery as the epic story unfolds across time and space.
Participants will travel into the past and to a strange new world, battling a determined and evil foe.
Throughout the adventure, the Doctor will be on hand to give advice, encouragement, and even step in when things go wrong.
But don't expect any favours – he only takes the best.
Written by Gareth Roberts and directed by Ashley Way. Executive Producers are Russell T Davies and Julie Gardner (Head of Drama, BBC Wales). Produced by Sophie Fante and interactive producers Jo Pearce and Andrew Whitehouse.
Made in Cardiff, by New Media and BBC Wales, Attack of the Graske is in the vanguard of BBC's TV Plus initiative and is part of its commitment to quality, creativity and innovation.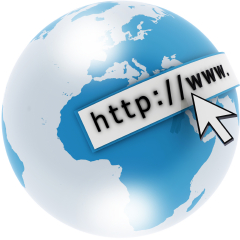 Credit: BBC Press Office