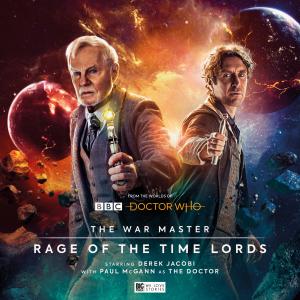 Rage of the Time Lords
Story Number: 3 (BF)
No of Episodes: 4
Big Finish Release (United Kingdom):
First Broadcast: Wednesday 31st July 2019
Running Time: 5 hours
With all of space and time in chaos, the Master plots his most audacious project yet. Only one other Time Lord has ever been able to stop him. But where is that Time Lord when the universe needs him?