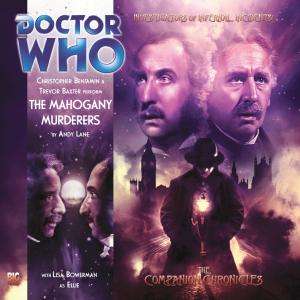 The Mahogany Murderers
Release Number: 17 (BF)

Big Finish Release (United Kingdom):
First Released: Sunday 31st May 2009
Running Time: 1 hour
Professor George Litefoot: the eminent pathologist who advises the police in some of their grisliest cases. Henry Gordon Jago: the master of ceremonies at the Alhambra Theatre. These are two very different men from contrasting strata in society who became firm friends and collaborators after their adventure with the Doctor and Leela battling the evil Weng-Chiang.
Associated Products