The Italian Job
Factual Programme: 70

BBC Three (United Kingdom):
First Broadcast: Saturday 12th April 2008
Running Time: 45 minutes
This episode goes behind the scenes of The Fires of Pompeii

There's a trip to Rome to witness the making of the Doctor's volcanic Pompeii adventure. Filming at the famous Cinecitta Studios, the production team face an Italian job of colossal proportions, while David Tennant heads up Pompeii and climbs Mount Vesuvius.
Additional Details
David Tennant heads up Pompeii and climbs Mount Vesuvius in this latest Doctor Who Confidential exclusive
In this exclusive episode, Doctor Who Confidential steps out from behind-the-scenes to reach brand new heights with the Time Lord himself, David Tennant.
Scaling Mount Vesuvius in the bay of Naples, the active Doctor Who star ascends 4,200 feet to the summit of one of the world's most dangerous volcanoes.
"To be honest I'm quite excited at the prospect that it could blow at any second!" quips David, "...it's quite life-affirming somehow!"
For this special edition of the BBC Three show, David also takes a guided tour around the ancient archaeological site of Pompeii.
Nearly 2,000 years after the devastating eruption, the excavations have unearthed in amazing detail the secrets of a city at the height of the Roman Empire.
As he witnesses first-hand, many of the buried buildings are incredibly well-preserved and shockingly so too are the bodies of those killed in the 79 AD disaster.
"You see the shapes of their bodies and the way they ended their existence and you can grasp how appalling and shocking the terror of that moment was," explains a clearly moved David in the streets of Pompeii.
Broadcast on BBC Three on Saturday 12 April 2008, cameras also follow the Doctor Who crew to the Italian capital as they film the Time Lord's latest volcanic voyage at the world-famous Cinecitta Studios.
"Taking the production abroad was something we talked about a long time ago," says producer Phil Collinson, "and to come here actually to Rome is such a thrill."
But travelling the long road to Rome was far from straightforward for the Cardiff-based production team and Confidential was backstage every step of the 2,500 mile round trip.
Late lorries, a tight schedule, a large cast of extras (including rabbits, donkeys and chickens!), complex CGI sequences and an eruption on an epic scale, all combined to make this shoot an Italian job of colossal proportions.
"I'm delighted that none of the organisation of moving an entire crew across Europe falls to me," jokes David Tennant, "I would imagine Phil had several sleepless nights... I certainly overheard the odd screaming phone call."
Despite the logistical difficulties, the filming in Rome was a delight and Doctor Who Confidential was there to chart every twist in the cast and crew's adventures in Italy.
"We haven't really done this before," comments executive producer and head writer Russell T Davies.
"This is a massive event in history, and an event I think that children have always been fascinated by. I remember learning the story of Pompeii at a very young age and being thrilled by it."
Doctor Who Confidential series four starts Saturday 5 April 2008 at 7.10pm on BBC Three.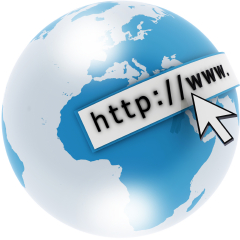 Credit: BBC Press Office