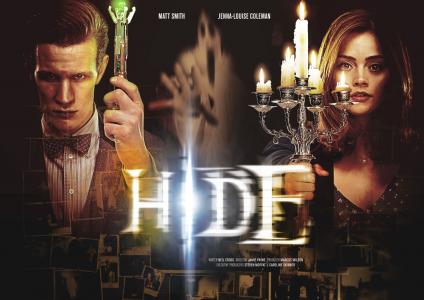 Hide
Story Number: 235
No of Episodes: 1


BBC One (United Kingdom):
First Broadcast: Saturday 20th April 2013
Running Time: 44 minutes, 44 seconds
Average Audience: 6.61 Million Average AI: 85
Clara and the Doctor arrive at Caliburn House, a haunted mansion sat alone on a desolate moor. Within its walls, a ghost hunting Professor and a gifted psychic are searching for the Witch of the Well. Her apparition appears throughout the history of the building, but is she really a ghost? And what is chasing her?