The Empty Child / The Doctor Dances
Story Number: 164 (1.9 / 1.10)
No of Episodes: 2




BBC One (United Kingdom):
First Broadcast: Saturday 21st May 2005 - Saturday 28th May 2005
Running Time: 1 hour, 24 minutes, 40 seconds
Average Audience: 6.99 Million Average AI: 85
London, 1941, at the height of the Blitz. A mysterious cylinder is guarded by the army, while homeless children, living on the bombsites, are terrorised by an unearthly child. When Rose meets the dashing Captain Jack Harkness, has she found a hero better than the Doctor himself? 
Additional Details
Discovering he had been chosen as one of the writers on the new series of Doctor Who helped to seal a perfect day for Steven Moffat, writer of Coupling.
"I heard I'd got the job on the way to the Comedy Awards, where we won for my BBC TWO series Coupling, and I got to meet (former Doctor Who) Peter Davison," he recalls.
Like the other writers working on the Doctor's return, Steven is a big Doctor Who fan. "I remember me and (fellow Doctor Who writer) Mark Gatiss drunkenly pitching the return of the show to the BBC's Head of Comedy at a party once and him saying 'It sounds very interesting, but I'm comedy'.
"Getting involved in the new series was absolutely thrilling, but I guess I took a deep breath before I started writing my episodes."
Steven scripted one of three two-parters in the new run, a sinister tale set in London during the Blitz, where a mysterious presence is mutating humans into something not of this world.
Best known for his comedy work, he says: "Comedy is just another sort of drama really, and there's always been comedy in Doctor Who to offset its scariness.
"To my mind, Doctor Who should be predominantly scary, but you can't make it too terrifying if you're aiming it at a family audience.
"I've always seen it as a kind of badly-behaved children's show. It scared and thrilled me as a kid and will hopefully do the same to a new generation of viewers this time round."
Steven says he put being a long-time fan of the show aside while writing his scripts.
"I actually pre-date Doctor Who, and I remember being very confused as a boy when Patrick Troughton took over from William Hartnell, the first Doctor," he recalls.
"I started being a never-miss-an episode fan when Jon Pertwee was the Doctor.
"But I tried to switch off from being a fan when I was writing because it was hard work. Where being a fan has come into it is stuff like being on the set of the TARDIS, and seeing clips from the episodes by the other writers.
"I came into the show expecting that it would be done well, because that was the intent, and it really has been mounted at a very high level."
The Doctor might be the last remaining Time Lord, but he meets another intergalactic time traveller when he and Rose arrive in Britain at the height of the Blitz.
The pair land the TARDIS in 1941, after chasing a mysterious spaceship, and meet dashing American serviceman Captain Jack Harkness - but he isn't quite what he seems.
"Jack is actually a Time Agent - part of a kind of space CIA - and he's trying to find two years of his memory that have disappeared," explains actor John Barrowman, who plays him.
"He's a rogue Time Agent and he knows he's done something in his past and he's not sure what it is or whether it is good or bad because his memory has been erased.
"But he's also an intergalactic conman and he starts off by trying to con The Doctor and Rose. He tries to sell them something in order to get money because that's what he does.
"He has conned a lot of people in the past. His method is to sell people things that are not what he says they are - and then once he has got the money he runs."
BBC viewers will remember John as a presenter (alongside Andi Peters and Emma Forbes) on Live and Kicking in 1993 - but more recently it is his stage career that has got him noticed.
He's starred in the musicals Chicago, Anything Goes, Sunset Boulevard, The Phantom of the Opera, Beauty and The Beast, Miss Saigon and Evita and last year appeared in the film De-Lovely with Kevin Kline.
Landing a role in Doctor Who was a huge thrill for John, who was born in Glasgow but moved to America when he was nine, because he's always loved the series.
"I'm a huge fan of Doctor Who," he says. "So this is a dream job."
The killer shop window dummies The Autons returned to Doctor Who in 2005 for Christopher Eccleston's first episode as The Doctor, but it was their first appearance with Jon Pertwee in 1970 that John recalls from his childhood.
"I remember the episode when the shop dummies came alive," he says. "Mum had to hide me in her coat as we were going down Sauchiehall Street in Glasgow because I wouldn't walk past the dummies as I'd been terrified by the show a few days before!
"Later, after we moved to the United States, Doctor Who would be shown in marathon runs on Sunday evenings and I'd stay up to watch it after seeing Monty Python. It was a big part of my life and got me into sci-fi.
"When I was doing Sunset Boulevard in London, Jon Pertwee came to see the show. He'd heard that I was a fan so he came backstage afterwards and brought me a huge amount of memorabilia.
"They were things that he had that he said he didn't know what to do with and he said he wanted to give them to someone who was a big fan who would look after them. He was my first Doctor and was a lovely, down-to-earth man."
John has just returned from New York, where he has been filming the movie version of the hit Mel Brooks musical The Producers, alongside Nathan Lane, Matthew Broderick and Uma Thurman.
And it seems Doctor Who is known about in Hollywood. "Uma Thurman came up to me one day and said: 'What's all this buzz about this new girl (Billie Piper) who's doing Doctor Who?' She'd heard all about the new series," says John.
There are two doctors in this week's episode of Doctor Who - one of them is the famous Time Lord, and the other is of the medical variety, played by actor Richard Wilson.
Richard, who is best known for his role as Victor Meldrew in the hit BBC comedy series One Foot in the Grave, plays Dr Constantine, a hospital doctor in the two-part story.
Dr Constantine already has his work cut out dealing with victims of the Blitz, but now even more sinister events start to take place.
A plague seems to have gripped the Albion Hospital in London, leading to all the patients suffering the same symptoms - they appear to be dead and their gas masks are fused to their faces.
"Dr Constantine is having a really bad time of it," says Richard. "He is a good man and really cares about his patients but there's a limit to what he can do under the circumstances.
"To start off, he thinks the people in the hospital are simply wearing their gas masks - but later it is discovered that the masks have become part of them and have actually morphed onto their faces.
"All the trouble and illness seems to have started after a bomb was dropped. That started everything off - one person became ill and then it spread like a plague."
Richard decided to take on the role of Dr Constantine because he was very impressed by the high quality of the scripts for the episodes.
"I thought the writing was of a very high standard and very interesting," he says. "I think that is one of the strengths of the new series of Doctor Who - the writing is very good."
Although Richard's two episodes have been written by Steven Moffat, co-writer of the comedy series Coupling, he doesn't get any funny lines.
"Obviously there is a lot of humour in the new series, but I don't get funny lines in my bit - there isn't much tittering in my scenes," says Richard.
Richard has never appeared in a science-fiction series before but he enjoys the genre. "I do read a bit of science-fiction and also sometimes dip into science fiction comics," he says.
"I also like a good science-fiction film, something like Minority Report. I'm not a science-fiction fanatic but I do find the whole idea of other worlds existing exciting."
Richard is currently directing a play, The Woman Before, at the Royal Court in London - and he will soon be back on TV for a new series of the BBC drama Born and Bred, in which he plays Dr Donald Newman.
At Christmas he will break with tradition and appear in the panto Cinderella at Wimbledon. "I once told a journalist that if they saw me doing pantomime they should call a doctor," he laughs.
"But the Ambassadors group is trying to revitalise the pantomime with new production values, better writing and more money. They asked me to do it and I thought 'what the hell'. I'm playing Baron Hardup.
"It'll be my first panto other than a musical version of Peter Pan, in which I played Captain Hook, and one for ITV in which I played the dame.
"I didn't want to play the dame again, though, as there are too many costume changes at my age!" he smiles.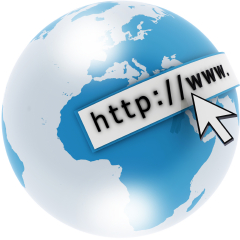 Credit: BBC Press Office