Press and Publicity Articles for The Empty Child / The Doctor Dances
He's battled aliens in Downing Street and taken on the universe's last remaining Dalek - but this weekend Doctor Who encounters his greatest challenge to date.
Saturday's episode of the BBC One serial introduces a new character: the lethally charming Captain Jack Harkness.
It's set in the London of the Blitz. German bombs are falling all around - and Londoners are living on the edge.
So, the arrival of Captain Jack's spaceship goes almost unnoticed, except by the Doctor and Rose.
He's good looking and utterly captivating. But is he a force for good or ill?
Born in Glasgow, but brought up in America, John switches effortlessly from an American accent to a Scottish one.
"I started watching Doctor Who when we lived over here. My first Doctor was John Pertwee.
"I continued watching it on PBS in the US and I grew into a huge fan," he told Bill and Sian.
John Barrowman is an accomplished stage and screen actor.
He starred in the Cole Porter musical Anything Goes and has just been filming a re-make of Mel Brooks' musical, The Producers.
He'll be in Doctor Who until the end of this series:
"Episode 13 is a huge cliff-hanger," he promises. "When we were filming it, I was amazed."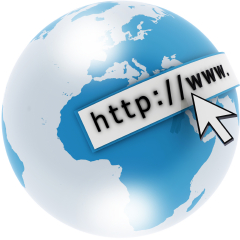 Credit: BBC News Online