Joan Rodker
Last updated 09 January 2020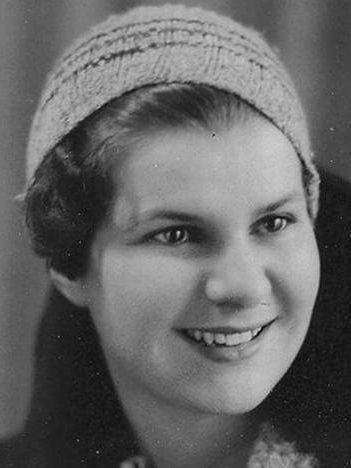 (this image appears for illustrative purposes only and no attempt is made to supersede any copyright attributed to it)
Joan Rodker
Born: Saturday 1st May 1915
Died: Monday 27th December 2010 (age: 95)


Joan Rodker was a political activist who later became television script editor and producer.
Born in 1915, her parents were the poet John Rodker and actress Sonia Cohen, and she was first brought up in care before living with her mother. Failing to get into university she instead engaged on a study of languages, first learning German and then Russian - meeting her husband, performer and former politcal prisoner Gerard Hinze.
During the Second World War she campaigned to have her husband released from internment in Canada, and when returning to England after the war she became involved in a number of causes, including organising peace conferences such as one in Sheffield in 1950, helping to open the Polish Cultural Institute, and organise the first Soho Fair. 
Turning to television, Rodker worked with the likes of Kenneth Tynan and Huw Weldon on seminal arts programmes such as Tempo and Monitor, and also worked alongside Verity Lambert in commissioning writers and script editing for Thirty Minute Theatre and Armchair Theatre. Spending a year in Mexico, she was the writer and narrator for the 1960 ITV documentary, Mexico of the Plumed Serpent, a Roving Report feature on the problems facing contemporary Mexico and the impact from its colonial period - something designer Barry Newbery was to reference for The Aztecs with its inclusion of ruins. Rodker was herself brought on board the Doctor Who production as a freelance researcher.
Other work on television included being an editor on 1974's Late Night Drama, script executive and later executive producer for Armchair Thriller, and producer for ITV Playhouse in the 1980s.
She died in 2010, survived by her son Ernest and her grandchildren Oliver and Joel.