Frazer Hines
Last updated 09 January 2020
Acting Credits

expand all 6 roles

Jamie: The Highlanders; The Underwater Menace; The Moonbase; The Macra Terror; The Faceless Ones; The Evil of the Daleks; The Tomb of the Cybermen; The Abominable Snowmen; The Ice Warriors; The Enemy of the World; The Web of Fear; Fury From the Deep; The Wheel In Space; The Dominators; The Mind Robber; The Invasion; The Krotons; The Seeds of Death; The Space Pirates; The War Games; The Two Doctors; Helicon Prime[BF]; The Glorious Revolution[BF]; The Emperor of Eternity[BF]; City of Spires[BF]; The Wreck of the Titan[BF]; Night's Black Agents[BF]; Legend of the Cybermen[BF]; The Second Doctor Boxset[BF]; The Forbidden Time[BF]; The Selachian Gambit[BF]; The Jigsaw War[BF]; The Rosemariners[BF]; House of Cards[BF]; The Apocalypse Mirror[BF]; The Light at the End[BF]; The Queen of Time[BF]; Lords of the Red Planet[BF]; The Dying Light[BF]; Last of the Cybermen[BF]; The Forsaken[BF]; The Black Hole[BF]; The Isos Network[BF]; The Second Doctor Volume 01[BF]; The Night Witches[BF]; The Outliers[BF]; The Morton Legacy[BF]; The Wreck Of The World[BF]; Daughter of the Gods[BF]; Shadow of Death[BF] | as Jamie: The Five Doctors

149 credits in
51 entries
8 credits in
8 entries
9 credits in
9 entries
3 credits in
3 entries
4 credits in
1 entry
1 credit in
1 entry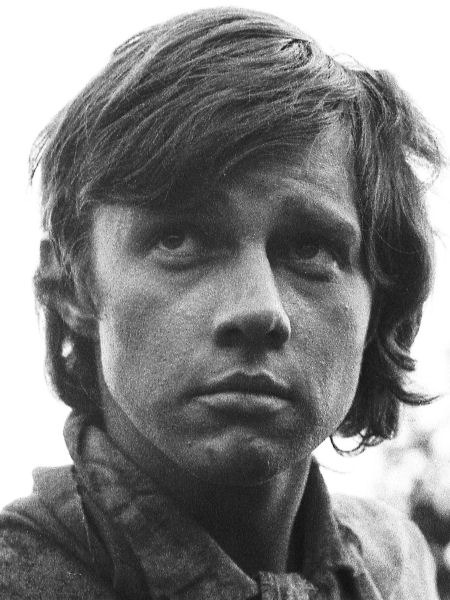 (this image appears for illustrative purposes only and no attempt is made to supersede any copyright attributed to it)
Frazer Hines
Born: Friday 22nd September 1944 (age: 79)




Frazer Hines is an English actor best known for his roles as Jamie McCrimmon, companion of the Second Doctor Patrick Troughton. 
Hines attended Corona Theatre School. By the age of 10, he had appeared in numerous feature films as minor characters. In 1957, he performed the role of a boy called Napoleon in a six-part television adaptation of John Buchan's 1922 novel Huntingtower. From 1957 throughout the 1960s, he performed a steady stream of roles in various television series, such as Jan in The Silver Sword (1957-8), Tim Birch in Emergency Ward 10 (1963-4), and Roger Wain in Coronation Street (1965). With a well-established career in television, Hines appeared in feature films less frequently.
Hines' Doctor Who debut came in 1966, after he was cast to play the part of Jamie McCrimmon, a companion of the Second Doctor (played by Patrick Troughton). Hines maintained his role from 1966 to 1969; he reprised it in the 20th anniversary serial The Five Doctors (1983), and again in The Two Doctors (1985).
In all, Hines performed in more episodes than any other "companion" actor in the history of the series. The only actors appearing in more episodes are those who played the first four Doctors.
In 1968, his third year on the show, Hines released with Major Minor Records a novelty record titled Who's Doctor Who. Esteemed songwriters Barry Mason and Les Reed composed the music and lyrics, but the record was a commercial failure. Hines later called it the only flop Mason and Reed ever wrote.
After his three-year stint as Jamie in Doctor Who, Hines resumed the life of a jobbing actor until 1972, when he was cast in the soap opera Emmerdale Farm as Joe Sugden, a role he played until 1994. In between making episodes of Emmerdale, as it was renamed in 1989, he has continued a career in the theatre and made occasional appearances in other TV shows.
Hines has been twice married, first to Irish actress Gemma Craven from 1981 to 1984, and second to waterskiing champion Liz Hobbs from 1994 to 2003.
Boxtree, an imprint of Macmillan Publishers, published Hines' autobiography in 1996. This work, titled Films, Farms and Fillies, first appeared in a paperback edition. 13 years later, in December of 2009, Telos Publishing released a revised hardcover edition, titled Hines Sight.
In July 2010, Hines disclosed that he suffered from colorectal cancer for eleven years, explaining that he kept his illness a secret for fear of professional alienation. Since his recovery, Hines has openly promoted cancer awareness through Cancer Research and the Bobby Moore Cancer Foundation.