Hermione Norris
Last updated 27 July 2014
(this image appears for illustrative purposes only and no attempt is made to supersede any copyright attributed to it)
Hermione Jane Wheeler née Norris
Born: 1967 (age: 54)


Hermione Norris was born in February 1967 in Paddington, London, but was brought up in Derbyshire from the age of 4 with her mother after her parents divorced, later moving back to London aged 11. She won a scholarship to the Elmhurst Ballet School in Surrey, and later enrolled at LAMDA.
Her professional career kicked off in a theatre production of A Midsummer's Night Dream in 1989, followed by television in the television film Blood Rights in 1990. The following year saw her appear in The Men's Room, Spatz, and Drop the Dead Donkey. Other appearances included Clarissa, Poirot, Cadfael, See You Friday, Berkeley Square and Heartbeat, not to mention the almost obligatory roles in Casualty and The Bill.
Since the late 1990s, Norris has had a number of notable roles on television, kicking off as Karen Marsden in Cold Feet. This was followed by DCI Carol Jordan in Wire in the Blood, Ros Myers in Spooks, Beatrice Kingdom in Kingdom, Stella Isen in Outcasts, and in Spring 2014 as Matron Grace Carter in The Crimson Field.
She married her husband, writer/producer Simon Wheeler, in 2002 and has two children, a son Wilf and daughter Hero.
Additional Details
Hermione Norris to guest star in Doctor Who opposite Peter Capaldi when Doctor Who returns this Autumn.
Speaking about her casting, Hermione Norris said: "It's exciting to be part of such an iconic show, and one that my kids can watch!!!"
Norris has recently been starring in The Crimson Field on BBC One, and is no stranger to solving mysteries having played Ros Myers in the BAFTA award-winning drama Spooks. Prior to that she starred in comedy-drama Cold Feet.
Steven Moffat, lead writer and Executive Producer, said: "It's a testament to the quality of Peter Harness's intense and emotional script, that we've been able to attract an actress of the brilliance of Hermione Norris. And for the first time since 1984, the Doctor Who production team is heading to Lanzarote. The Doctor is returning to the scene of an old adventure - but there have been sinister changes since his last visit."
The episode is written by Peter Harness (Jonathan Strange And Mr Norrell, Wallander), produced by Peter Bennett and directed by Paul Wilmshurst (Strike Back, Combat Kids). The episode also stars Ellis George, Tony Osoba and Phil Nice.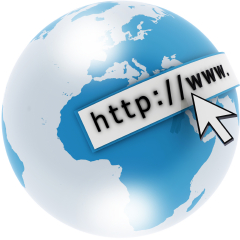 Credit: BBC Media Centre