Pilot
Last updated 28 March 2020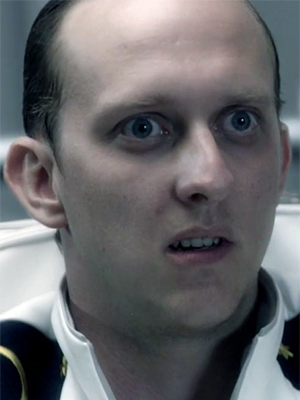 (this image appears for illustrative purposes only and no attempt is made to supersede any copyright attributed to it)
Pilot

A pilot flew a spaceship he piloted when it was on a crash course with the settlement of Sardicktown. However, Kazran Sardick would not let them land. The Eleventh Doctor convinced Kazran to change his mind, saving the crew and passengers on board.
Biography from the TARDIS Data Core article, licensed under CC-BY-SA
Notes for Pilot
It's Christmas!
Amy and Rory are trapped on a crashing space liner. Will the Doctor be able to save them?
Credit: BBC Worldwide