Aliens of London / World War Three
Story Number: 160 (1.4 /1.5)
No of Episodes: 2




BBC One (United Kingdom):
First Broadcast: Saturday 16th April 2005 - Saturday 23rd April 2005
Running Time: 1 hour, 25 minutes, 45 seconds
Average Audience: 7.80 Million Average AI: 82
The Doctor takes Rose home, but when a spaceship crash-lands in the Thames, London is closed off and the whole world goes on red alert. While the Doctor investigates the alien survivor, Rose discovers that her home is no longer a safe haven.
Additional Details
Penelope Wilton is one of Britain's most distinguished actresses, with credits including everything from acclaimed stage and TV productions to successful feature films.
She appears in episodes four and five of Doctor Who, to be shown on Saturday 16 and 23 April.
Penelope had no qualms about throwing herself into a double-episode story in the new Doctor Who - which features a surfeit of passed wind and sees her being chased by green monsters!
Penelope plays Harriet Jones, who becomes caught up in an alien plot to bring about the end of the human race.
"What attracted me to the role was the quality of the writing," she explains. "I'd worked with Russell T Davies on Bob and Rose, and I really do believe he is one of our very best television writers.
"The episodes I'm in are extremely exciting and terribly funny."
Funny in a passed wind kind of way?
"I imagine any young boys watching will die of laughter!" she jokes.
Penelope has a lot of time for Harriet: "She represents some remote constituency and is as straight as a die - I think she's the kind of caring politician that anyone would like to have.
"Harriet also shows tremendous resilience and courage when these awful creatures, the Slitheens, make themselves and their plans known."
Penelope admits she wasn't drawn to the new series of Doctor Who out of any nostalgia for the old - she never appeared in the show and, in fact, can barely remember its heyday.
"I can vaguely recall watching a couple of the early episodes," she says, "but I don't think Saturday tea-times in my younger days were a good time for me to watch television - I was probably on stage a lot."
Since then, Penelope's career has included acclaimed TV series such as Ever Decreasing Circles and The Borrowers, and hit movies including Cry Freedom, Calendar Girls and Shaun of the Dead.
She was awarded the OBE in 2004. She has worked in theatre with the likes of Harold Pinter, Richard Eyre, Peter Hall and Jonathan Miller, and can be seen this spring in the National Theatre's new production of Lorca's The House of Bernarda Alba.
Penelope says she would enjoy a return to Doctor Who - if the script is right.
"The Doctor looks into the future and sees Harriet as a future Prime Minister, so you never know - she might be back one day..."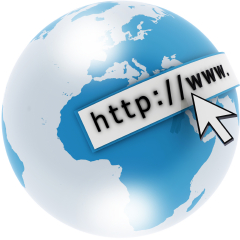 Credit: BBC Press Office