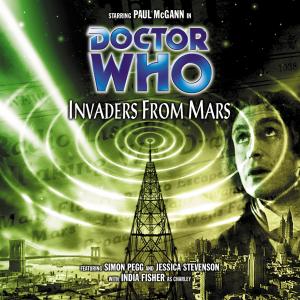 Invaders from Mars
Release Number: 28 (BF)
Big Finish Release (United Kingdom):
First Released: Thursday 31st January 2002
Running Time: 2 hours
Hallowe'en 1938.

A year after a mysterious meteorite lit up the skies of New York state, Martian invaders laid waste to the nation. At least, according to soon-to-be infamous Orson Welles they did. But what if some of the panicked listeners to the legendary War of the Worlds broadcast weren't just imagining things?
Associated Products