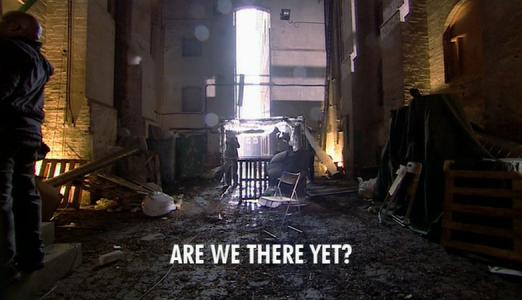 Are We There Yet?
Story Number: 57
No of Episodes: 1

BBC Three (United Kingdom):
First Broadcast: Saturday 14th April 2007
Running Time: 45 minutes
This episode goes behind the scenes of Gridlock

There's a report from the green screen studios to witness how some of this series' most complicated action sequences were shot. Set in New New York, far in the future with endless space-age motorways and plentiful CGI, the filming of Gridlock was a big challenge for all involved.

Plus, how guest star Ardal O'Hanlon was transformed into his character Brannigan, and chats with David Tennant, Freema Agyeman and head writer Russell T Davies.