The Eleventh Doctor
Factual Programme: 85

BBC One (United Kingdom):
First Broadcast: Saturday 3rd January 2009
Running Time: 35 minutes
Average Audience: 6.30 Million Average AI: 78
It has been 45 years since the TARDIS first landed on BBC1. Join us as we look at the lives of the ten Doctors, their most heroic moments and terrifying adventures, as well as the monsters, costumes and companions which have defined them.
Additional Details
The BBC confirmed today that it will reveal the identity of the 11th Doctor as part of a special edition of Doctor Who Confidential to be aired on BBC One tomorrow, Saturday 3 January 2009, at 5.35pm (UK time).

Following the announcement in October 2008 that David Tennant would be stepping down from his role as the Doctor at the end of 2009, speculation has been mounting as to who would take over from him for the fifth series of this iconic BBC drama that will air in 2010.

With a new creative team in place for the new series led by Executive Producers Steven Moffat and Piers Wenger, the casting of the new Doctor was job number one to be completed before scripts could be finalised and shooting could begin in summer 2009.

In the Doctor Who special, to be aired tomorrow at 5.35pm, the actor playing the new Doctor will be giving his or her initial reaction to being the new, 11th incarnation of one of television's most loved characters.

Head Of Drama BBC Wales, Piers Wenger, said: "We are so pleased to have been able to cast this person as the new Doctor. We believe the actor is going to bring something very special to the role and will make it absolutely their own – I just can't wait to tell everyone who it is – it has been a nail-biting Christmas trying to keep this under wraps!"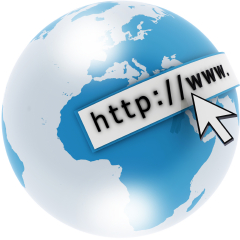 Credit: BBC Press Office