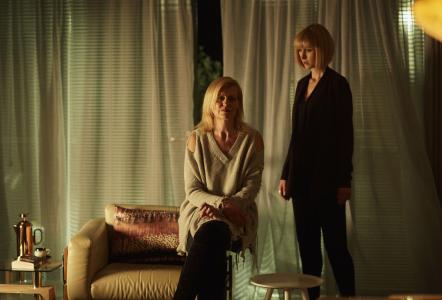 Nightvisiting
Story Number: 3
No of Episodes: 1

BBC Three (United Kingdom):
First Broadcast: Saturday 29th October 2016
Running Time: 43 minutes, 43 seconds
London is infiltrated by an eerie alien with the ability to morph into the shape of lost loved ones.
Tanya has an unexpected visitor come to her window in the dead of night - and she's not the only one, as Ram and Miss Quill face their own startling visitors.
Confronted with these emotional encounters, the team must overcome the persuasion of this strange new threat, and battle through the streets to stop Tanya from being lost forever.