Planet of the Ood
Story Number: 191 (4.2)
No of Episodes: 1




BBC One (United Kingdom):
First Broadcast: Saturday 19th April 2008
Running Time: 43 minutes, 35 seconds
Average Audience: 7.50 Million Average AI: 87
The Doctor takes Donna to her first alien world - but the Ood-Sphere reveals some terrible truths about the Human Race.
Additional Details
The Doctor takes Donna to her first alien world in episode three of series four of the BAFTA Award-winning drama Doctor Who on BBC One.
But on the planet Ood-Sphere, they discover terrible truths about the human race. As the enslaved Ood struggle for survival, a secret buried for 200 years threatens to rise up and engulf them all.
Blackadder and Notting Hill actor Tim McInnerny guest stars as Mr Halpen.
Head writer and executive producer Russell T Davies comments: "We're delighted The Ood are making a welcome return to Doctor Who. They were last seen falling into a black hole back in series two and we think it's only fair for the viewers to find out what the Ood have to say for themselves! Donna is certainly in for a shock."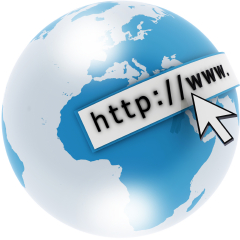 Credit: BBC Press Office