Reset
Story Number: 19 (2.6)
No of Episodes: 1
BBC Three (United Kingdom):
First Broadcast: Wednesday 13th February 2008
Running Time: 46 minutes, 20 seconds
Average Audience: 0.85 Million
Captain Jack calls in Martha Jones to investigate mysterious deaths. When the trail leads to a sinister medical testing centre Martha must go undercover. But have Torchwood underestimated how far the testing centre will go to find medical breakthroughs? How safe are any of Torchwood?
Additional Details
Martha Jones (Freema Agyeman) is back and reunited with Captain Jack Harkness (John Barrowman) when she teams up with Torchwood (BBC Two) to help them solve a series of mysterious deaths in Cardiff.
As she steps into the Hub for the first time, a more grown up and worldly-wise Martha brings her medical knowledge and the expertise learnt during her travels with The Doctor to help Torchwood do battle against an alien threat.
Freema Agyeman says: "Martha has grown up a lot since Doctor Who. She's now a fully qualified doctor and a bit hardened by life experiences. When she finds out that Captain Jack needs her help, she joins Torchwood for a while. She continues to develop her knowledge of alien intelligence, but this time keeping her feet on the ground.
"These will be invaluable skills to take back with her on future adventures with The Doctor. She outgrew The Doctor, in a sense, and so the next time they meet it will be in a more professional capacity. I'm so proud of her journey and who she has become.
"And for me as an actress, it's a great new challenge to be able to broaden and expand Martha as she develops in other directions for this more adult series. The Torchwood team are fabulous to work with and have made me very welcome."
Creator of Torchwood, Russell T Davies, says: "Freema is a wonderful actress and we want to give her the chance to add another dimension to Martha. She is going to cause some waves in the team – especially as she joins Torchwood at a point when everything is going to change for one of them."
Freema is one of many special guest stars appearing in the new series of Torchwood.
Richard Briers is the latest to join the line-up, playing Parker, a reclusive millionaire who is the keeper of alien secrets, much later in the series.
Alan Dale (Ugly Betty, Lost) and James Marsters (Buffy The Vampire Slayer) have also been confirmed.
The second series of Torchwood begins on BBC Two in the New Year and Martha will be starring half way through the series, appearing in three episodes.
Torchwood is executive produced by Russell T Davies and Julie Gardner, Head of Drama, BBC Wales. The producer is Richard Stokes and the series is filmed in Cardiff.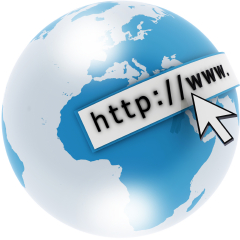 Credit: BBC Press Office