The Long Game
Story Number: 162 (1.7)
No of Episodes: 1



BBC One (United Kingdom):
First Broadcast: Saturday 7th May 2005
Running Time: 44 minutes, 25 seconds
Average Audience: 8.01 Million Average AI: 81
Adam discovers the wonders of travelling in the Tardis. In the far future, Satellite 5 broadcasts to the entire Earth Empire, but anyone promoted to Floor 500 is never seen again, and the Doctor suspects mankind is being manipulated. Does Adam have what it takes to become the Time Lord's companion?
Additional Details
Actor Simon Pegg isn't likely to ever forget appearing in Doctor Who - and certainly won't fail to recall the tongue twister line he had to deliver in his role as The Editor.
"I had to say: 'The Mighty Jagrafess of the Holy Hadrojassic Maxarodenfoe' which is the name of The Editor's alien boss. I will never forget that - ever - as I had enormous problems saying it.
"It is absolutely and without question the toughest line I have ever been given to say in anything I have done - it was hilariously arcane and quite purposely so.
"I could sense everyone's buttocks clenching every time we got to shooting that bit - it was quite distressing! It is a really hard thing to have to say and I kept blowing it.
"Everyone was being very supportive and I could feel everyone willing me to get it right each take, and in a way that was worse - I wished they had just shouted at me! I got it right in the end and that's the one they will use."
Simon grew up watching Doctor Who and was very keen to be in the series.
"Doctor Who was a big part of my childhood so it was a great honour to be in it," he says.
"I'd got into Doctor Who just before Jon Pertwee regenerated into Tom Baker, and as a kid I never remember the special effects being as primitive as they were. It scared the hell out of me but I loved it.
"I particularly recall monsters like the Sontarans, who had very strange heads; the giant insects in The Ark in Space and in one episode, Julian Glover tearing his face off to become this one-eyed creature."
As Simon is best known for playing nice characters in the comedy series Spaced (which he also co-wrote with Jessica Stevenson) and Big Train and the hit film Shaun of the Dead (co-written with Edgar Wright), he was delighted to be cast as a baddie.
"The last time I played a bad guy was in Black Books and it is always fun to play a bad guy, particularly if they are really smilingly nasty," says Gloucester-born Simon.
The episode in which Simon appears, The Long Game, is set in the year 200,000 on a space station which orbits the earth. The human race has become enslaved by the Jagrafess through his representative The Editor.
"The Editor is not a nice guy - although he pretends to be," says Simon. "The Jagrafess wants to stop the human race from expanding so The Editor controls all the news and information that is being fed to them."
When The Doctor (Christopher Eccleston) and Rose (Billie Piper) arrive on the space station, The Editor is rather pleased.
"Because of his job he knows everything," says Simon. "But there seems to be no record of The Doctor or Rose's existence.
"That fascinates him - and he sees them turning up as being quite fun as it breaks the monotony of his job."
Simon - who appeared in a Doctor Who audio adventure, Invaders From Mars, alongside the eighth Doctor Paul McGann - is about to head to Canada to start work on a new film called Three Bad Men.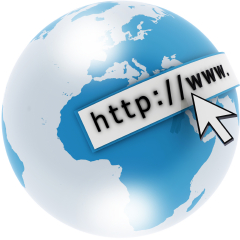 Credit: BBC Press Office