Reviews
Doctor Who -
The Snowmen
Written by
Steven Moffat
Directed by
Saul Metzstein
Broadcast on BBC One - 25 December 2012
This review contains plot spoilers and is based on the UK broadcast of the episode.
There's nothing abominable about this year's Christmas Special; it's full of invention and makes light work of relaunching a post-Ponds
Doctor Who
. And after an assortment of prequels – let's pretend that a "foreshadowing" of prequels is the collective noun for CiN, online, and ebook iterations – it comes as something of a surprise to find that the main event is itself another prequel… to several stories from 1960's
Who
. This is a big, energetic, sentimental crowd-pleaser which looks all set to play on wintry iconography, and then plays on
Doctor Who
's history at the same time. Not just a wonderful Christmas gift, it's also a prequel of a different kind – to the 50th anniversary. Throw in a
title sequence paying homage to various eras
, a TARDIS which neatly echoes older designs, Matt Smith's face in the titles a la Troughton-to-McCoy, not to mention Clara Oswin Oswald's birthday of November 23rd… and you've got a bundle of knowing treats for fandom, all pretty much screaming "this is part of television history".
But that's about TV time on a fairly macro scale; what about the micro? Every few moments of
The Snowmen
there's another burst of colourful, often comedic entertainment, almost as if Steven Moffat composed the script in bite-size chunks aimed at amusing an audience with virtually no short-term memory. Strax is a major delight throughout, particularly thanks to his memory worm exploits and his Sontaran stratagems. Vastra's rendering as 'The Great Detective' is also neatly developed, along with any
Doctor Who
/
Sherlock
crossover being addressed by
the Doctor's impersonation of Holmes
(complete with Murray Gold pastiching some rather familiar music). Rarely has the shadow of another popular TV series flitted as visibly across BBC Wales'
Who
as
Sherlock
does here, seemingly all in the service of reminding us – as if we might not remember – that we're watching a Steven Moffat script.
There are other showy, writerly sequences too, most notably the "one word test" where poor Clara has but a single word to appeal to the Doctor. This succeeds in making what could have been a fairly humdrum, seen-it-all-before scene – Clara soliciting the Doctor's help – into both a challenge for the new companion figure, and a testament to the Doctor's withdrawal from humanity. It works very well, and has a great pay-off as the Doctor reacts to a rather unexpected four letter word. And
the reveal of the Ship's interior
also 'makes it new' via Saul Metzstein's direction, with a single camera shot appearing to cross the police box threshold while Moffat craftily throws in "smaller on the outside" as a revamped "bigger on the inside". It's a refreshingly simple inversion, and one which manages to put a smart twist on a well-worn concept. As if to prove he's been pondering how to rework TARDIS lore, Moffat even includes a bonus riff in the form of an exterior staircase that's "taller on the inside".
One problem with
The Snowmen
is that at times it feels more like a series of set-pieces rather than a coherent and logically developed storyline. If the snow isn't really snow, but a crystal drawing on peoples' thoughts, then shouldn't it have been able to adopt other shapes rather than being locked into the thematic, wintry mode of ice statues and snowmen? And its "low-level telepathic field" seems to kick in only at points where Moffat wants to achieve a shock effect, a new threat, or a tidy resolution, otherwise being conveniently set to one side. All the individually Moffaty segments are great fun, but as a narrative
The Snowmen
drifts ever so slightly. We get little sense of an escalating attack, and the incremental pulse of danger which so pervaded
The Christmas Invasion
, say, seems less present in this year's giant snowglobe invasion. The funny business of the memory worm does have a gear-shifting, serious pay off, mind you, and the transformation of snow and ice into salt water feels poetically appropriate, even if the rules of a low-level telepathic field aren't ever properly put into place for viewers, enabling us to guess at the outcome, or genuinely appreciate its fittingness.
Clara's life has been dubbed a "soft mystery" in official terms. In old money, this would probably be a story arc, but after negative publicity surrounding "complex" storylines the PR computer says "no" to story arcs this year. I don't know whether Clara's origins make The Question (Doctor Who?) a "hard mystery" by comparison, but there's no denying that Clara Oswin Oswald is an intriguing addition to the spaces and times of
Doctor Who
. However, the "soft reboot" (of new title sequence, theme arrangement, TARDIS and companion) leaves less room than usual for a villain, with Richard E. Grant not being greatly called upon. There are some potshots taken at "Victorian values", but ultimately Dr. Simeon is little more than a puppet whose strings are pulled by script requirements and pressures of screen time. Like the Autons in
Rose
, monstrosity is really a convention rather than a focal point, given what the script has to achieve.
Our attention is elsewhere. To wit, Jenna-Louise Coleman never puts a foot wrong as The Girl Who Died. Whether as cut-glass governess or blimey-guv barmaid, she has great screen presence and chemistry with Matt Smith, and her character's double life resonates with the episode's theme of imitation, whether it's the Great Intelligence repeating young Simeon's words back to him in Ian McKellen's resonant tones, the Doctor playing at Sherlock, or snarling snowflakes approximating themselves to earthly weather.
Much here is derivative, based on something previously thought or said, on behaviour performed to suit. Perhaps we shouldn't be too surprised by this: for his third Christmas Special, Moffat must have been aware of not wanting to repeat himself excessively, and not wanting to follow a template too slavishly after the Dickensian
Christmas Carol
and Narnia-esque
The Doctor, The Widow and the Wardrobe
. How to make something original out of standard Christmas elements? 2012's elegant answer is to incorporate imitation as the story's motor.
When all's said and done, reviews are words, words, words. So perhaps the one word test should be applied, cutting through blizzards of commentary and opinion. How might
The Snowmen
best be summed up in a single word? It reminds me of many title sequences, of Patrick Troughton stories, of much-loved TARDIS interiors, companions and introductions, of better and worse Christmas Specials, of a gravestone in the previous story, of
Asylum of the Daleks
of course, of Murray Gold's motifs, of November 23rd anniversaries long ago and yet to come, of Cardiff University's Main Building, of pastiche and parody, and always of the BBC's period drama brilliance. Or, in one not necessarily Christmassy word:
Remember.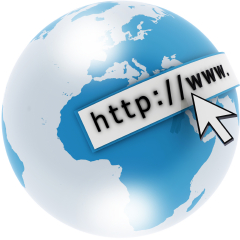 Credit: Doctor Who, Television, Series 7/33
Filters:
Eleventh Doctor
Television
Series 7/33