The Doctor
Last updated 07 September 2014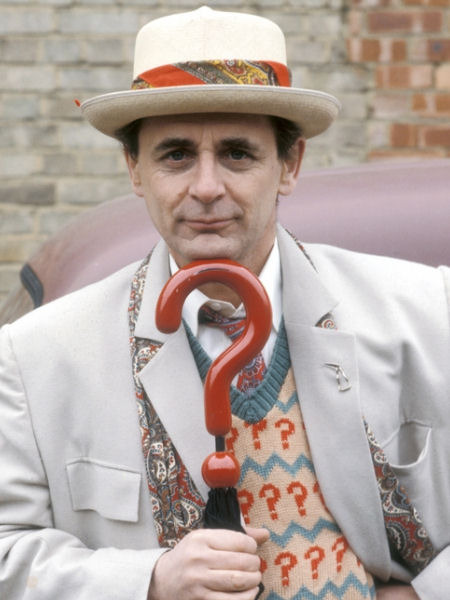 (this image appears for illustrative purposes only and no attempt is made to supersede any copyright attributed to it)
The Doctor regenerated into his seventh persona when the TARDIS was attacked by the Rani. 
The regeneration was followed by a period of post-regenerative confusion and amnesia.
The Doctor was joined by time-stranded teenager Ace. Although he did not mention it at the time, the Doctor soon recognised that an old enemy from a past adventure, the ancient entity known as Fenric, was responsible for the Time Storm which transported Ace from 1980s Perivale to Svartos in the distant future. Growing more secretive and driven from this point on, the Doctor took Ace under his wing and began teaching her about the universe, all the while keeping an eye out for Fenric's plot.
With the goal of helping Ace confront her past, he took her to a Victorian house in her home town of Perivale in 1883 which she had burned down in 1983. Eventually, the Doctor confronted and defeated Fenric at a British naval base during World War II, revealing Fenric's part in Ace's history. The Doctor continued to act as Ace's mentor, returning her to Perivale; however, she chose to continue travelling with him. The circumstances of her parting from the Doctor were not shown on television.
Near the end of his incarnation, the Seventh Doctor was given the responsibility of transporting the remains of his former enemy the Master from Skaro to Gallifrey. He arrived in 1999 San Francisco, where he was shot in the middle of a gang shoot-out. He was taken to a hospital, where surgeons removed the bullets but mistook the Doctor's double heartbeat for fibrillation; their attempt to save his life instead caused the Doctor to regenerate.
Notes for The Doctor




Videos

Credit: BBC Worldwide