Robert Glenister
Last updated 09 January 2020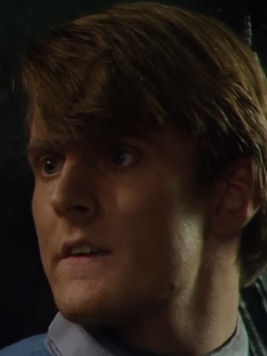 (this image appears for illustrative purposes only and no attempt is made to supersede any copyright attributed to it)
Robert Lewis Glenister
Born: Friday 11th March 1960 (age: 63)


Robert Glenister  is a British actor known for his roles as con man Ash "Three Socks" Morgan in the British TV series Hustle, and Nicholas Blake in the BBC spy drama Spooks.
He played Salateen in the 1984 story The Caves of Androzani
He is probably best known for his starring role in the BBC drama Hustle; Ash Morgan is a high-level con-man who has to convincingly play various roles or characters in order to pull off a con and lure a 'mark'. He is the only actor who has appeared in every episode of the series.Glenister made his first television appearance in the sitcom Sink or Swim in 1980. He has also appeared in shows such as Soldier Soldier, Only Fools and Horses, A Touch of Frost, and Hustle as Ash Morgan, as well as several films.
He has also had regular starring roles in the BBC dramas such as Spooks, George Gently and Spartacus.
He is the son of director John Glenister and the brother of actor Philip Glenister, who played DCI Gene Hunt in Life on Mars and Ashes to Ashes. His ex-wife is actress Amanda Redman with whom he has a daughter, Emily. He and his current wife, Celia Glenister, have a son, Thomas. His sister in law is also an actress. When Robert Glenister was growing up he attended Hatch End High School.