Richard Willis
Last updated 09 January 2020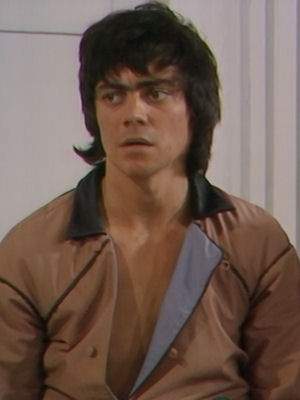 (this image appears for illustrative purposes only and no attempt is made to supersede any copyright attributed to it)
Richard Sheridan Willis
Born: Sunday 6th April 1958 (age: 65)



Richard Willis was born in Stratford-upon-Avon and became a child actor, featuring in shows such as The Zoo Robbery, Soldier and Me, and Churchill's People. He studied at RADA, and his career continued with shows including The Doombolt Chase, The Feathered Serpenet and A Bunch Of Fives. In 1980 he appeared in Full Circle, where he met his first wife, co-star June Page.
He married actress Kate O'Mara in 1993, but the marriage was dissolved after three years. He later married Lori Haley Fox in 1997 and moved to the United States in 2001.
Theatre work includes The Tempest at the Drayton Hall Theatre Columbia, The Cherry Orchard for The Chekhov Collective/Canadian Stage, an received a Helen Hayes Best Supporting Actor nomination for his performance as Malvolio in Twelfth Night at the Folger Theatre, Washington DC. He also featured in Ubisoft's game Assassins Creed Syndicate.
He married his current wife, the Canadian author Heidi Reimer, in 2007. They collaborated on his solo play Strolling Player in 2012, which was performed in Washington DC, Hastings in the UK, and at The Tarragon Theatre for the Toronto Fringe Festival.
In recent years he played Anton Chekhov in I Take Your Hand In Mine at the Tarragon Extra Space in Toronto, and as Jim in Breathing Corpses at the Coal Mine Theatre in Toronto, winning a MyTheatre Award for Outstanding Supporting Actor. In 2018 he directed A Midsummer Night's Dream for The Chekhov Collective at The Citadel in Toronto. In 2019 he will play the title role in Cyrano at SLSF.
He is currently artistic director of The St Lawrence Shakespeare Festival.