Auton
Last updated 28 March 2020
(this image appears for illustrative purposes only and no attempt is made to supersede any copyright attributed to it)
Auton



The Autons are an artificial life form from the British science fiction television series Doctor Who and adversaries of the Doctor. They were originally created by Robert Holmes. First appearing in Jon Pertwee's first serial as the Doctor, Spearhead from Space in 1970, they were the first monsters on the show to be presented in colour.
Autons are essentially life-sized plastic dummies, automatons animated by the Nestene Consciousness, an extraterrestrial, disembodied gestalt intelligence which first arrived on Earth in hollow plastic meteorites. Their name comes from Auto Plastics, the company that was infiltrated by the Nestenes and subsequently manufactured their Auton shells in Spearhead.
Autons conceal deadly weapons within their hands, which can kill or vaporize their targets. The typical Auton does not look particularly realistic, resembling a mannequin, being robotic in its movements and mute. However, more sophisticated Autons can be created, which look and act human except for a slight plastic sheen to the skin and a flat sounding voice.[1] In Series 5 of the new Doctor Who series, they are shown as being able to create fully lifelike human replicas, able to fool other humans.
Biography from the wikipedia article, licensed under CC-BY-SA
Notes for Auton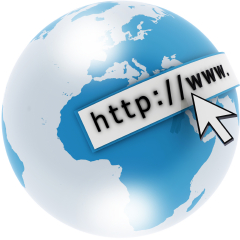 Credit: BBC Worldwide