---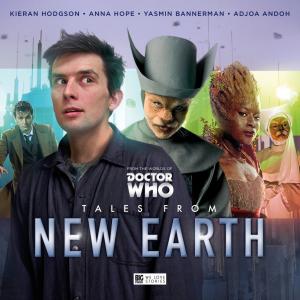 The Cats of New Cairo
Release: 4
First Released: Sat 31 Mar 2018 (United Kingdom)
Running Time: 75 minutes
---
Senator Hame is summoned to New Cairo by the spiritual leader of Catkind: the Most Exalted High Persian - a personage of great power and wisdom - to report on her investigations.
Here, the camel-like Dromedans still worship Catkind, in the shadows of vast Octahedrons and temples of light. But Hame and Devon have uncovered a conspiracy that threatens the future of everyone on the planet.
The battle for control of New Earth is about to begin...