Army of Ghosts / Doomsday
Story Number: 177 (2.12/2.13)
No of Episodes: 2




BBC One (United Kingdom):
First Broadcast: Saturday 1st July 2006 - Saturday 8th July 2006
Running Time: 1 hour, 29 minutes, 45 seconds
Average Audience: 8.21 Million Average AI: 88
The human race rejoices as the ghosts of loved ones return home. But as the Doctor, Rose and Jackie investigate the Torchwood Tower, a trap is being sprung, and the whole of modern-day Earth threatens to fall before an almighty invasion force.
Additional Details
Billie Piper who has played Rose Tyler, the feisty young companion of both the ninth and tenth doctors, will leave BBC One's Doctor Who in a nail-biting series two finale.
Over the past two years Rose has been on an adventure of a lifetime, travelling across the galaxy with the Doctor.
She's visited far-off futuristic cities in the year five billion and beyond; landed on space stations where she's been a contestant in a deadly version of The Weakest Link; travelled back in time and met Queen Victoria, Charles Dickens, Madame de Pompadour and her dead father; she has battled against the Doctor's deadliest foes the Daleks and Cybermen; taken on Slitheen, Sycorax and Krillitanes and survived the end of the world and the blitz.
Now, in what is set to be the TARDIS's most terrifying adventure, The Doctor and Rose will face their biggest challenge to date.
Back on Earth the human race rejoices as the ghosts of loved ones return home.
But as the Doctor (David Tennant), Rose and her mother Jackie (Camille Coduri) investigate Torchwood Tower, a trap is being sprung - an almighty invasion is being put into motion which is set to destroy the whole of modern-day Earth.
Billie Piper says: "Rose and I have gone on the most incredible journey with Russell T Davies and the cast and crew of Doctor Who over the past two years.
"It has been an amazing adventure, and I can confirm it comes to an end, for now at least, as series two climaxes.
"I am truly indebted to Russell for giving me the chance to play Rose Tyler, and to all the Doctor Who fans old and new who have been so supportive of me in this amazing role. Thank you so much."
Russell T Davies, writer and Executive Producer adds: "It has been a wonderful experience working with Billie – we will miss her – and wish her all the success in the world for her future.
"However, the Doctor Who team have had a whole year to plan this final scene and have created a stunning exit for Rose Tyler.
"The Doctor lives a dangerous life and when Rose joined him on his adventures she was aware of this. With a series climax called Doomsday on its way, I can't guarantee who will survive and who won't, but I can assure you the TARDIS is going on its scariest journey yet!"
Since taking on the role of Rose Tyler, Billie has received both critical and popular acclaim. She was awarded The National Television Award for Most Popular Actress 2005 and The South Bank Show's Breakthrough Award for Rising British Talent.
Billie is currently filming the BBC's adaptation of multi award-winning writer Philip Pullman's The Ruby In The Smoke in which she plays the title role, Sally Lockhart.
Filming on the second novel The Shadow In The North will commence later this summer.
Doctor Who series three also starts filming again later this summer and will return to our screens with a Christmas special in 2006 and another series of 13 episodes for 2007.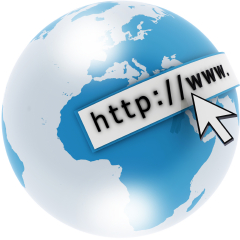 Credit: BBC Press Office