Fiona Cumming
Last updated 09 January 2020
Acting Credits

expand all 4 roles

1 credit in
1 entry
Production Credits
2 credits in
1 entry
16 credits in
3 entries
16 credits in
4 entries
(this image appears for illustrative purposes only and no attempt is made to supersede any copyright attributed to it)
Fiona Cumming
Born: Saturday 9th October 1937
Died: Thursday 1st January 2015 (age: 77)

Fiona Cumming began her career as an actress.
She started out at the Royal Scottish Academy and went on to a variety of theatre and television work, including a spell at Border Television in the dual role of announcer and features interviewer.
Deciding that she would prefer production work, she moved to London and in 1964 gained a post as an assistant floor manager at the BBC.
It was as such that she first worked on Doctor Who, on the season three story The Massacre. Following her promotion to production assistant she gained two further credits on the series, on season four's The Highlanders and on season nine's The Mutants.
Shortly after this she completed the BBC's internal director's course, and in 1974 she was taken on as a staff director. Amongst the productions on which she worked in this capacity were Z Cars, Angels and The Omega Factor (1979). In 1979 she left the BBC and went freelance, early projects including God's Wonderful Railway Square Mile of Murder and Blake's 7, all in 1980.
She directed four Doctor Who stories between 1981 and 1983. She has since remained active as a freelance director while also pursuing a number of other projects, including some with John Nathan-Turner in their Teynham Productions organisation.
She made an uncredited cameo appearance as a tourist at Windsor Castle in the 1988 story Silver Nemesis.
She was married to Ian Fraser, and had a son Alastair.
Additional Details
It's about time for Who's Round, Toby Hadoke's Doctor Who 50th anniversary quest to get an anecdote about every single episode of Doctor Who to date. In this instalment, Toby is down the line to Scotland to talk to a key figure from the Eighties.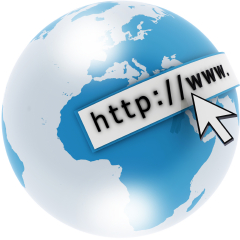 Credit: Big Finish