Pip Baker
Last updated 14 April 2020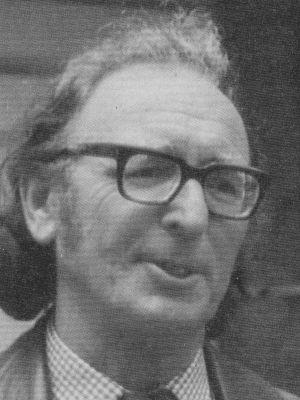 (this image appears for illustrative purposes only and no attempt is made to supersede any copyright attributed to it)
Philip Baker
Born: July 1928
Died: Tuesday 14th April 2020 (age: 91)

Pip Baker is one half of the British writing team who wrote for Doctor Who in the 1980s.
A husband-and-wife writing team, Pip and Jane Baker wrote four serials for the programme: The Mark of the Rani, Parts 9-12 and 14 of The Trial of a Time Lord (aka Terror of the Vervoids and The Ultimate Foe) and Time and the Rani. They have also written a number of novelisations of the series.
They also wrote a Make your own adventure with Doctor Who (Find Your Fate with Doctor Who in the United States) gamebook entitled Race Against Time.
Prior to Doctor Who, they had written scripts for the 1970s Gerry Anderson science-fiction series Space: 1999 and the 1969 movie Captain Nemo and the Underwater City. In the 1990s they created and wrote the Children's BBC series Watt on Earth, concerning the eponymous alien Watt, who was stranded on this planet.