---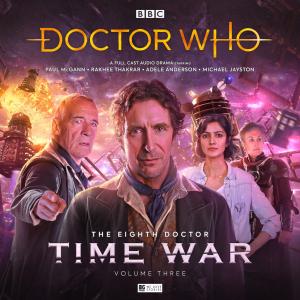 The War Valeyard
Release: 68
First Released: Sat 31 Aug 2019 (United Kingdom)
Running Time: 75 minutes
Recorded on Tue 26 Mar 2019 in The Moat Studios
---
The Valeyard has returned to the universe amid the Time War – and the Time Lords see his potential to end the conflict for good.
When the Doctor discovers that his twisted future self has been conscripted, he sets out with Bliss to find him, braving a planet ravaged by Daleks.
But in a world where he can finally be a hero, will the Valeyard want to leave?