---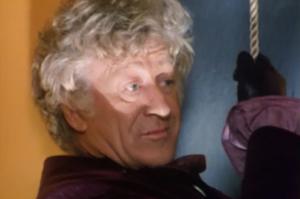 Episode Four
Series Episode Number: 347
World Premiere:
Sat 28 Apr 1973 - 5:51pm BST [BBC One] (United Kingdom)
Running Time: 23 minutes 36 seconds
8.30 Million (UK)
Chart Position: 29 () (UK)
Recorded on Tue 06 Feb 1973 in TC6
Archive State: PAL 2 VT
---
The Doctor and the Thals escape from the Dalek city and the Doctor is delighted to find Jo is alive. But the Daleks are preparing deadly bacteria to kill all life on the planet.
---
Additional Details
The working title for this episode provided by
Terry Nation
was "Escape or Die".