---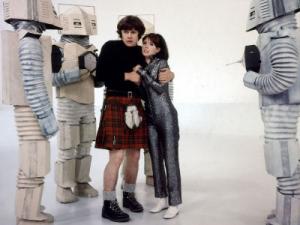 Episode 1
Series Episode Number: 215
World Premiere:
Sat 14 Sep 1968 - 5:17pm BST [BBC One] (United Kingdom)
First Broadcast:
Sun 19 Oct 1986 - 11:00pm CDT [WTTW 11 Chicago]
Running Time: 22 minutes 20 seconds
6.60 Million (UK)
Appreciation Index: 51 (UK)
Chart Position: 55 () (UK)
Recorded on Fri 21 Jun 1968 in Television Centre 3
Archive State: 16mm t/r
---
The Doctor activates an emergency unit on board the TARDIS to escape destruction by a volcanic eruption.
Unfortunately, it moves them out of normal space and time to a deadly world where fantasy rules. The travelers find themselves lured out of the ship into a ghostly white void.