---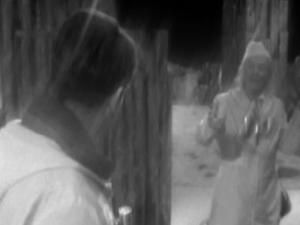 The Web Planet
Series Episode Number: 58
World Premiere:
Sat 13 Feb 1965 - 5:40pm GMT [BBC One] (United Kingdom)
First Broadcast:
Sun 17 Aug 1986 - 11:20pm CDT [WTTW 11 Chicago]
Running Time: 23 minutes 57 seconds
13.50 Million (UK)
Appreciation Index: 56 (UK)
Chart Position: 7 () (UK)
Recorded on Fri 22 Jan 1965 in Riverside 1
Archive State: 16mm t/r
---
The TARDIS is pulled down to the barren world of Vortis. The Doctor and Ian explore. Barbara falls under an hypnotic influence and is compelled to leave the safety of the TARDIS.