---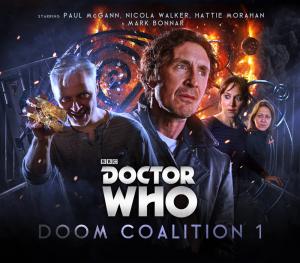 The Satanic Mill
Series Episode Number: 33
First Broadcast: Fri 30 Oct 2015 - ~9:00pm UTC (United Kingdom)
Running Time: 75 minutes
Recorded in The Moat Studios
---
The Satanic Mill - a vast Victorian factory floating in the deep of space.
As the Doctor closes in on his quarry, long buried animosities come boiling to the surface on this ancient and powerful satellite, in a final confrontation that could have unimaginable consequences.
And even that is only the beginning...