---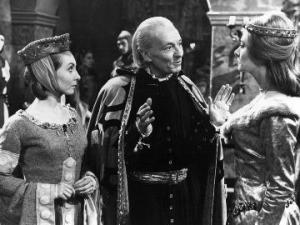 The Knight of Jaffa
Series Episode Number: 65
World Premiere:
Sat 3 Apr 1965 - 5:42pm BST [BBC One] (United Kingdom)
Running Time: 23 minutes 28 seconds
8.50 Million (UK)
Appreciation Index: 50 (UK)
Chart Position: 29 () (UK)
Recorded on Fri 12 Mar 1965 in Riverside 1
Archive State: Missing
---
Ian is knighted by King Richard and sent to rescue Barbara. The King's Chamberlain becomes suspicious of the Doctor and Vicki. Barbara makes a bid to escape from her kidnappers.